Police Officer Arrested For Having Child Porn On Personal Devices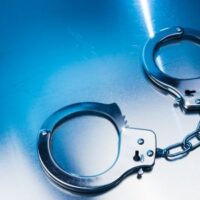 We rely on law enforcement to keep us safe, but sometimes even they don't follow the laws. They may engage in illegal activities such as child pornography.
This was recently the case in Florida, when a police officer was arrested for child porn possession. The 39-year-old man was taken to Broward County Main Jail, where he has since bonded out.
The police officer is accused of possessing and viewing child pornography on his personal electronic devices. The investigation into the man's actions came in January after the Sunrise Police Department and the FBI were working on forensically examining several of his personal electronic devices.
When the investigation first began, the police officer was placed on administrative leave. He had to give up possession of his police-issued firearms, police badge, and police identification. He is not currently working in an official capacity and is on administrative leave without pay.
The police officer is facing charges of child pornography possession, intentional viewing of a sexual performance by a child, and tampering with evidence. The man has been ordered to not use the internet or have any contact with minors.. He also has to surrender his passport.
The man grew up in Sunrise and became an officer with the Sunrise Police Department in 2016. He is a member of the SWAT team. The man was arrested on February 18, when he was taken into police custody. He was taken to Broward County Main Jail, where he stayed for two days until he bonded out. His bond amount was not made known.
Child Porn Viewing vs. Possession
It goes without saying that you could search for and view pretty much everything online, and pornography is no exception. Viewing many types of pornography online is perfectly legal. However, if pornographic material involves minors under the age of 18, then it violates the law. You could get in trouble simply for viewing it.
When it comes to child porn materials, there is a gray area between viewing and possession. Of course, it can be argued that simply looking at photos on a website does not mean a person "possessed" the photos. Those photos may be available on a website, but you certainly don't own them.
Keep in mind that simply searching for child pornography without actually viewing it can get you arrested. You don't need to download the material in order to commit a crime.
That's because of how internet searches are stored. Searching for child porn and viewing the material can cause it to get stored in your internet browser's cache. You could also bookmark a page and be able to return to it quickly. You would have instant access to it, which could be construed as possession.
Contact a Legal Professional for Help
Child porn is a crime that anyone can engage in. Nobody is immune from the allure of these sexually explicit images.
Child porn crimes are taken seriously, no matter who you are. A Florida child pornography lawyer from the Law Offices of Gilbert A. Schaffnit can provide you with high-quality criminal defense. To schedule a consultation, call (352) 505-1799 or fill out the online form.
Source:
nbcmiami.com/news/local/sunrise-police-officer-arrested-accused-of-having-child-porn-on-personal-electronic-devices/2977331/