Preacher Sentenced to 35 Years for Child Sex Charges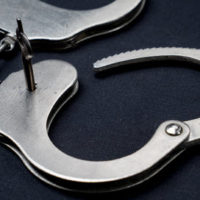 North Florida preacher Kenneth Adkins was recently sentenced for child sex charges. Adkins was convicted of five counts of child molestation, two counts of aggravated child molestation, and one count of enticing a child. The judge sentenced Adkins to 35 years in prison followed by sex offender probation for the duration of his life. The charges stem from accusations that Adkins was engaged in sexual contact with a 15-year-old girl and boy. Particularly close attention was paid as to whether the boy was 15 or 16 at the time of the crime because the crime occurred in Georgia where the age of consent is 16 years old.
Had the crime occurred in Florida this issue would not be present as the age of consent to sex is 18 years of age. Consent in Florida law is defined as voluntarily and knowingly agreeing to sexual contact without being coerced. Age plays a particularly important role in the definition of sexual crimes and the potential punishment of these crimes. For instance, in Florida, if an individual commits sexual battery against an individual who is between the ages of 12 and 17 then this is considered a first-degree felony carrying a potential life sentence. Meanwhile, if the person commits the same sexual battery crime against an individual who is 18 years old or older they will be facing a second-degree felony carrying a potential sentence of up to 15 years in prison. Minors cannot give legal consent to engage in sex acts with adults.
If Convicted of a Sex Crime in Florida
Being convicted of a sex crime in Florida can dramatically alter the course of the rest of your life. No matter the conviction or how long the prison sentence, in most instances you will be known as a sexual predator or sex offender the rest of your life. Those convicted of sex crimes will have to register with local law enforcement and there will be restrictions placed on where you can live and what you can do for work. In certain instances, you may also have to be on "sex offender probation", which is the most closely monitored variant of probation in the state of Florida. Individuals who are required to be on sex offender probation will be subject to travel restrictions and will be restricted on the proximity they can get within minors. Additionally, those on sex offender probation may have to take regular polygraph examinations and attend regular counseling sessions. Probation and Sex Offender Probation share little in common. The restrictions while on Sex Offender Probation are dramatically greater.
Reach Out to Us for Help Today
Even an allegation of a sexual crime can have an extremely damaging effect on an individual's life. It is important to know that in most situations regardless of the strength of evidence the police and public will typically believe the accuser of a crime that is sexual in nature. Thus, it is imperative that you get in front of even the smallest chance of an accusation and contact an experienced Florida criminal defense attorney. The right attorney who has experience in sex crimes can make a world of difference as you fight for your freedom. If you or someone you know needs an attorney, contact the Law Offices of Gilbert A. Schaffnit today. If you have been charged with a sex crime, it is likely you will be fighting for your life; do not take this threat lightly, contact our office today at 352-505-1799.
Resources:
news4jax.com/news/brunswick-pastor-ken-adkins-sentenced
leg.state.fl.us/statutes/index.cfm?App_mode=Display_Statute&URL=0900-0999/0948/Sections/0948.30.html