Prisoner Transporter Behind Bars For Child Porn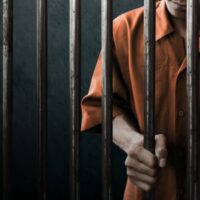 Those who work with prisoners on a daily basis probably want to do their best to ensure they avoid activities that could land them behind bars. But in a weird twist, a Florida man who worked at a prison is now staying there for a while — as a prisoner.
A 36-year-old man who worked as a prisoner transporter at the Putnam County Jail has been accused of downloading child pornography images while at work. Media Labs, which owns the Kik Messenger app, informed the Putnam County Sheriff's Office that someone was accessing child porn within the sheriff's office. It was determined that someone was using the Wi-Fi in the sheriff's office to download sexually explicit images of children.
The Putnam County Sheriff's Office found out that the man, a civilian contractor, was using the Wi-Fi on his phone to download child porn while transporting jail prisoners. His device was attached to the Wi-Fi, so there was no question who was using the Wi-Fi. He also used the internal Wi-Fi password to download and share the images.
The man told investigators that he was sharing child porn images with a woman he knows on Kik. The images featured children from overseas.
The man now faces three counts of child porn possession, three counts of child porn transmission, and three counts of using a cellphone to download child porn images. For the man's safety, he will not be housed at  Putnam County Jail. Plus, he is too familiar with the jails, procedures, which would give him too much of an advantage. Instead, the man will be in custody at St. Johns County Jail.
Why Do People Download Child Porn?
It's always devastating when someone is caught downloading or possessing child porn. In many cases, it's the people we least expect, such as teachers, police officers, businessmen, political figures, religious figures, and other outstanding citizens in the community. Why do these people seek out child porn? Are they pedophiles?
Sometimes they are, but in many cases, they are not. They may simply seek out child porn out of boredom. When a person watches the same old porn images, it can be harder to achieve gratification over time. This means that people may seek out more novel images. With so much porn on the internet, it's easy for users to go down the rabbit hole of deviant images and stumble across child porn. They may even think it's disgusting, but at the same time, alluring.
Contact a Legal Professional for Help
It can be hard to avoid the allure of child porn. Even those who are aware of the law and know the damage that possessing child porn images can cause can quickly become addicted.
Child porn charges bring about shame and fear for those accused as well as their friends and family. A Florida child pornography lawyer from the Law Offices of Gilbert A. Schaffnit can help you get through this challenging time with a strong defense. Schedule a consultation with our office today by calling (352) 505-1799 or filling out the online form.
Source:
news4jax.com/news/local/2022/08/17/putnam-county-jailer-accused-of-downloading-watching-child-porn-inside-facility/