Registered Sex Offender Convicted of Child Porn Crimes a Second Time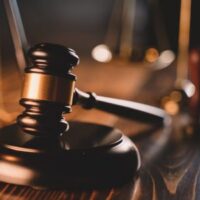 If you get arrested for child porn crimes and end up with probation, you should know that a subsequent offense would be penalized much more severely. But some people keep reoffending, ending up in prison for their crimes.
This was recently the case in Florida, when a man who had been put on probation for a child porn crime in 2015 was caught engaging in child porn crimes once again. He has now been sentenced to federal prison.
The 60-year-old man was put on probation for 25 years after pleading guilty to a child porn crime in Broward County. He was not allowed to use the internet for non-work purposes. However, investigators started looking into the man's activities once again after they noticed strange activity on his PayPal account.
Last November, investigators discovered that the man had paid a woman in the Philippines for live videos of her children engaged in sexual activity. Several months later, a judge issued a warrant for the man's arrest after he failed to register his email addresses with the Florida Department of Law Enforcement's sex offender program. He had been a part of that program since his conviction in 2015.
When officers arrested the man, they found a Samsung tablet hidden inside a bathroom cabinet. A forensic extraction revealed several conversations between him and a woman from the Philippines. In October 2022, the man offered to pay the woman $1,000 for 15 minutes of video sex.
Two months later, he told the woman he wanted to see someone younger. The woman said she had a 1-year-old, but the man declined, saying that was too young. The woman then offered a 5-year-old and the man said OK, but preferred children 6-12 years old. The woman offered the man to see her 12-year-old sister for $2,000.
Investigators watched a six-minute screen recording of a Skype call between the man and the woman. In it was a nude child about 5 years old.
The man's PayPal account showed that he paid close to $3,500 to the woman for the sexually explicit photos and videos. Skype records showed more than 1,000 messages between the man and the woman. There were also more than 25,000 messages, images, videos, and calls that the man had exchanged with many other people.
For these most recent crimes, the man was sentenced to 15 years in federal prison. Once he gets out of prison, he must also complete 30 years of supervised release.
Contact a Legal Professional for Help
When a person is convicted of child porn crimes and is put on probation, they are lucky. When a person commits the same crime again, the outcome won't be as good.
You need a solid defense and a lot of luck to avoid a conviction the second time around. Get the help you need from an experienced and knowledgeable Florida child pornography lawyer from the Law Offices of Gilbert A. Schaffnit. Schedule a consultation today by calling (352) 505-1799 or filling out the online form.
Source:
palmbeachpost.com/story/news/crime/2023/10/07/florida-man-registered-sex-offender-jerry-seal-sentenced-for-second-child-pornography-conviction/71074799007/