Registering As Child Porn Offender In Florida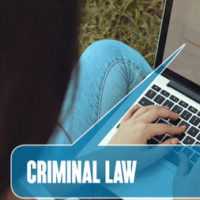 Florida state law places the protection of children at the forefront of their legislation. One of the means by which this is done is by requiring certain criminal offenders to register with the Florida Department of Law Enforcement. This means that individuals convicted of certain sexually related offenses must register with the Florida Department of Law Enforcement (FDLE). In most cases, Florida describes a sexual predator as anyone who has been convicted of a life, capital, or first-degree felony against a minor. Those convicted of a felony or attempted violation of a sexual nature against a child on or after October 1, 1993 will also be considered sexual predators. In addition, anyone who knowingly transmits or receives child pornography must also register. The Florida State Senate provides a full list of applicable felonies. Anyone that is considered a sexual predator under Florida law must register. Registration is for life. Persons designated as sexual offenders must also register.
What Information Do You Need To Provide?
If it is determined that an individual must register in the state of Florida, they must go to their local sheriff's office and complete a registration form. Depending on the offender's circumstance this visit may be required two to four times a year. During registration, they will collect the individual's identifying information such as race, height, age, etc. Additionally, they will also collect personal information, and take the individual's handprints, fingerprints and a photograph. Also, it is important to come prepared with necessary living and work information as they will collect information on the offender's residence, place of employment and any professional license information they may have. Disclosure will be required of all email and other social media site addresses as well as user name and passwords for all email and social media accounts. The process is extremely extensive as they are trying to collect a complete background of information on all offenders.
Furthermore, it is imperative that offenders quickly notify their local sheriff's office in the event that their personal information or place of residence changes. In most cases an offender only has 48 hours from the time they change their address to update their identification card.
How Long Do I Have To Continue This Process? 
In the state of Florida, it is required that sex offenders register for life. This means that you must continue this registration process perpetually until you move from the state of Florida or you die. In the event that you move from Florida, it is imperative that you first familiarize yourself with the laws and regulations of the state you are moving to. Most places have different methods and regulations of sexual offenders and it is important to be knowledgeable of the laws to ensure you are not unknowingly violating them. All states require some form of registration, but the method and amount of time you must remain registered for varies on a state by state basis. In the event that you are a sex offender who would simply like to visit the state of Florida, you must notify the local sheriff's office within 48 hours of your arrival to the state. Staying beyond the statutorily allowed time in Florida during visit may expose you to lifetime registration in Florida even if you do not live here.
Do You Need Help? 
Florida rules and regulations are often complex and confusing. If you are unsure of your status as a sex offender it is critical that you immediately reach out to an experienced attorney. At the Law Offices of Gilbert A. Schaffnit, we strive to provide our clients with effective and confidential representation. We understand the serious implications of charges related to sexual offenses and have the experience and skill to fight for your freedom. It is important that you take any potential offense seriously. If you have questions, contact the Law Offices of Gilbert A. Schaffnit today.
Resource:
flsenate.gov/Laws/Statutes/2016/775.21