Salvation Army Director, Teen Arrested On Child Porn Charges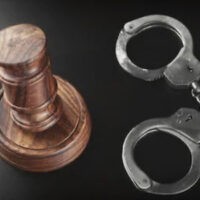 What do a teenager and a director of the Salvation Army have in common? Both have recently been arrested for child pornography charges in Florida.
It may be shocking that a 17-year-old boy and 69-year-old director of a faith-based charity would be arrested for the same heinous crime, but it happened. The 69-year-old man was arrested back in January, but his arrest had somehow been kept quiet by the media. The teen was arrested on March 22.
Jacksonville police executed a search warrant on the man in early 2021. In November, a forensic investigator found multiple files of child sexual abuse on the electronic devices confiscated from the man's apartment. The man was then arrested on January 14 at his apartment, located on Newnan Street. He was subsequently charged with 11 counts of child porn possession.
The man had spent the last 18 years at the Salvation Army's residential rehabilitation center serving as a program director and senior counselor. There, he provided drug and alcohol counseling for more than 5,000 people. He has since been fired from that position.
The man is currently in Duval County Jail. He has pled not guilty to the charges. His bond, once set at $800,000, has since been lowered to $22,000. His pretrial hearing was scheduled for March 24.
In another child porn case, a teen from Collier County was arrested on March 22. The National Center for Missing and Exploited Children tipped off local law enforcement officials to the boy's online activities.
Detectives from the Collier County Sheriff's Office executed a search warrant at the teen's house and seized multiple electronic devices. On those devices, they found more than 300 files depicting child porn. The children in the photos ranged in age from infants to 12 years old.
The teen used various social media apps to exploit the children. He had conversations with many of the victims. He would receive child porn files and send them to other users on these platforms.
No details have been released on the teen's criminal charges. However, child porn crimes—even those involving possession—are typically felonies. At a=the minimum, a person may face five years in prison, five years of probation, and a fine of $5,000. The more child porn files involved, the harsher the penalties.
Contact a Legal Professional for Help
As seen in these two cases, sexually explicit photos of children can be enticing to many demographics of people. People of all ages and occupations can be involved in child porn activities. These crimes are felonies that come with various penalties, including fines and jail time.
If you are facing accusations, you need a Florida child pornography lawyer from The Law Offices of Gilbert A. Schaffnit right away. We'll provide you with a solid defense and get you the best outcome possible. To schedule a consultation, call (352) 505-1799 or fill out the online form.
Sources:
news4jax.com/news/local/2022/03/15/former-salvation-army-program-director-charged-child-porn-possession/
nbc-2.com/news/crime/2022/03/22/collier-teen-arrested-on-child-porn-charges/