School Employee Arrested For Child Porn Crimes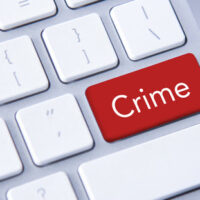 A Florida school employee is a recent suspect. The 27-year-old man, an extended-day counselor at Baldwin Park Elementary School, was arrested on April 11 for child porn crimes.
A SWAT team from the Orlando Police Department, as well as detectives with the special victims and violent crimes units, served a search warrant on the man's home. Law enforcement officials arrived and found the man inside. They began to interview him. During the interview, the man admitted to possessing multiple child porn images and videos and sending them to others.
The man was placed under arrest after the interview. He was charged with 10 counts of possessing material depicting the sexual performance of  a child, three counts of child porn transmission, and one count of unlawful use of a two-way device.
Police are planning to conduct interviews with children who might have been under the man's supervision at Baldwin Park Elementary. The man had been employed by Orange County Public Schools since the end of 2022. Anyone who has been victimized by the man should contact the Orlando Police Department.
Effects of a Child Porn Crime Conviction
A child porn crime is charged as a felony, and any type of felony comes with severe consequences. For example, you can't own a firearm or vote. However, with a child porn conviction, there are more consequences to contend with. You will have to register as a sex offender — often for the rest of your life. Another thing to consider is that you may not be able to be around any children — even your own kids. This can be a frustrating situation, but your outcome will vary based on the facts of your case. For example, someone who is producing child porn will face harsher punishment than someone who simply views it.
A child porn conviction could affect your employment. You may not be able to work with children or in law enforcement. This could limit your future opportunities. As you can see, there is a lot of risk, which is why you need a skilled defender on your side.
Contact a Legal Professional for Help
If you have been arrested for such a crime, you need a strong defense from a Florida child pornography lawyer from the Law Offices of Gilbert A. Schaffnit. Fill out the online form or call (352) 505-1799 to schedule a consultation.
Source:
wfla.com/news/florida/florida-elementary-school-employee-arrested-on-several-child-pornography-charges/