Sexting and Florida Law: What You Need to Know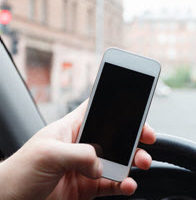 In the age of cell phones, texting has become ubiquitous. Everywhere you go, someone is on their phone texting someone. Some are even sexting, which involves sending sexually explicit messages and photos to others. Sexting is used to flirt with others and is especially common among high school and college students.
Sexting among adults is not illegal, but there is some gray area when the sexting occurs between minors and adults. A person can unknowingly be charged with child pornography, which refers to the possession of photographic images of minors—those under the age of 18. However, in Florida, the law allows someone as old as 23 (an adult) to date someone as young as 16 (a minor), so you can see where the laws can get confusing. Read on to learn more about Florida laws regarding sexting and child pornography.
Florida Age of Consent Laws
In Florida, the age of consent is 18 years old. However, under Florida Statute 943.04354—which was enacted into law in 2007—there is what is referred to as the "Romeo and Juliet" provision. This allows a minor who is age 16 or 17 to legally consent to sexual activity with someone between the ages of 16 and 23. In these cases, an adult can legally have sex with a minor.
Child Pornography Laws
While it is legal for a 23-year-old to have sexual contact with a 16- or 17-year-old, being in possession of nude images of the minor constitutes child pornography. 
Whether you are viewing a photo of the minor by yourself or sharing it with others, you could get in trouble with the law. You could face $5,000 in fines and up to five years in prison. You will also have to register as a sex offender.
Therefore, if you choose to engage in sexual relations with someone under the age of 18, don't give in to the sexting craze. You need to refrain from sharing nude photos with each other.
If you do send photos, keep them G-rated. 
Get Legal Help for Your Florida Child Pornography Case
If you have been charged with child pornography after sexting with a minor, you need to aggressively protect your rights. A conviction could mean fines, prison time and registry as a sex offender. You could also lose your job and future employment possibilities.
At the Law Offices of Gilbert A. Schaffnit, our team of Gainesville criminal defense attorneys can help defend you against the charges you face. Our team has more than 40 years experience defending Florida residents against allegations of child pornography and other sexual offenses. For more information, contact us at 352-505-1799. We are available 24/7 for free initial telephone consultations.