Son Of Former Mayor Sentenced To Prison For Child Porn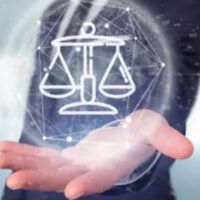 The spread of child pornography has been rampant in recent years. Because of this, law enforcement officials are working hard to crack down on the distribution. Distributing child porn is a federal crime that comes with strict penalties.
A Florida man is finding this out the hard way. The 42-year-old Jacksonville man, who is the son of a former mayor, is facing more than seven years in federal prison for distributing child porn videos.
The man was first arrested by the Jacksonville Sheriff's Office on August 19, 2020. He was charged with 25 counts of child porn possession. Police found photos of child erotica as well as "non-exploitive pictures of children" that were taken at Mayport Elementary School, where the man once taught.
However, all 25 counts were dropped after the man was arrested for a second time on September 4. He now faces a federal charge of distributing child sexual abuse videos over the internet.
The National Center for Missing and Exploited Children was informed by an online social media messaging app that the man had uploaded and distributed videos depicting the sexual abuse of children. The videos were uploaded in March 2020 in an online public chat. There were 46 other people in the chat room at the time.
The Sheriff's Office traced the upload to the man's residence. At that time, the man was a second-grade teacher at Mayport Elementary. He was first hired by the school district as a substitute from 2003 to 2006. He then became a full-time teacher at Kernan Trail Elementary School, where he taught for a decade. Heresigned in 2016 and returned in September 2018 at Englewood Elementary School before moving to Mayport in 2019. He was later reassigned out of the classroom after his arrest.
In August, 2020, the Sheriff's Office searched the man's home and seized his iPhone and computer equipment. On his iPhone were 123 images and three videos of child sexual abuse. Seven images showed an infant or toddler being sexually abused.
Law enforcement officials obtained search warrants to check the man's app account and email account. There, they found nine more images and 45 more videos showing young children in sexually explicit positions.
The man is the son of late Mayor Tommy Hazouri. In August, he pled guilty to distributing child porn videos. He was sentenced to seven years and three months in prison. Upon his release, he also must serve a 15-year term of supervised release, as well as register as a sex offender and pay $18,000 in restitution to his victims.
Contact a Legal Professional for Help
Child porn is taken seriously in Florida. Distributing child porn videos is especially serious and can lead to harsh penalties.
Don't handle these charges on your own. Seek legal help from a Florida child pornography lawyer from the Law Offices of Gilbert A. Schaffnit. We'll help you get the best outcome possible. To schedule a consultation with our office, fill out the online form or call (352) 505-1799.
Source:
jacksonville.com/story/news/courts/2022/09/28/jacksonville-florida-teacher-thomas-hazouri-jr-sentenced-child-porn/10453751002/