South Florida Police Officer Accused of Child Porn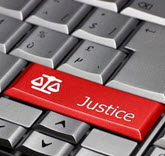 Child porn is a crime that anyone can commit. It knows no boundaries. People young and old are accused of this crime. So are people with good careers.
Even police officers—the ones who investigate child porn crimes—are often at the opposite end. This was recently the case in South Florida, when a police officer was arrested for child porn possession. The 45-year-old man was arrested on August 29 for a federal charge of child porn.
The man, a department officer with Boynton Beach Police, was arrested by the FBI for purchasing child porn online. He bought the porn from the blogging website Tumblr and kept it on his home computer.
The FBI became aware of the police officer's child porn through an ongoing investigation that began in August 2018. At that time, an Alabama man pled guilty to five federal charges of child porn. The man sold the porn to the police officer, and he gave this information to federal agents as part of his plea bargain.
The Alabama man told agents that he used his Tumblr page to direct users to a site called Wickr, where he sold the child porn for $10-$50. The man, a college student, instructed buyers to say the payments were for college-related expenses, such as books and tutoring, to hide the transaction.
It was discovered that the police officer made multiple transactions with the Alabama man in September and October 2018. One was for $30, one was for $60 and another was for $70.
In July 2019, FBI agents went to the police officer's home in Margate. He was not home. A neighbor said the police officer was at a funeral. Once the police officer returned home in August, the FBI secured a search warrant and searched his home. They found a Dell desktop computer with multiple files of child porn. There was probable cause to believe that the police officer intentionally possessed sexually explicit materials of minors.
FBI agents interviewed the police officer on the morning of August 29. He was arrested without incident that same afternoon. He was placed in Broward County's main jail, with no bond set. His arraignment is set for September 13.
The FBI and Boynton Beach Police Department will continue their investigation. The FBI has confirmed that the police officer is in federal custody and facing federal charges. He has been relieved of duty at this time. There is no threat of public safety in relation to the arrest.
Contact a Legal Professional for Help
Police officers swear to protect citizens from harm, but they have fetishes, just like many of us. It is not uncommon to find out that an upstanding citizen is involved in something so taboo as child porn.
Regardless of who you are, child porn possession will impact your life in many ways. You could face state and federal charges, as well as decades in prison. Florida child pornography lawyer Gilbert A. Schaffnit will defend your rights and help you achieve a favorable outcome. Schedule a free consultation today. Call (352) 505-1799 or fill out the online form.
Resource:
newsmaven.io/pinacnews/cops-in-cuffs/florida-officer-bought-child-porn-on-the-internet-arrested-by-fbi-YetsQS-Mckm8vt9Cfmmr1Q/