South Florida Teacher Sentenced To Federal Prison For Child Porn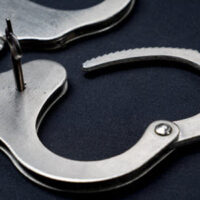 Teachers are supposed to be a good influence on children and as such, we expect them to uphold the law and have high moral standards. While many do, some get caught up in illegal and shocking behavior, such as child porn possession.
This was recently the case for a 27-year-old man from South Florida. The man, who taught math at American Senior High School in Hialeah, was caught with 40 videos depicting child pornography, as well as more than 1,700 sexually explicit images of children. He is now facing 6 ½ years in prison. Once he gets out of prison, he faces eight years of supervised release.
The teacher was arrested at his home on July 30 when the FBI discovered someone was downloading and sharing child pornography through peer-to-peer networks. Investigators executed a search warrant at the man's home and found more than 1,700 images and videos. The man was arrested and pled guilty to possession of child pornography.
The teacher also worked at Youth Co-Op Preparatory Charter School in Hialeah and Jose Marti High School in Miami.
Peer-to-Peer File Sharing
Child porn files are often shared with others through peer-to-peer networks. This trend began in the early 2000s with Napster, which was used to share music files. Once Napster shut down,  networks such as LimeWire, Morpheus, Kazaa, and Gnutella took over and expanded their services to include all types of files. They operate without any central servers and allow users to remotely connect to each other. All but Gnutella have since been discontinued.
This has opened the door to new file sharing systems. Shareaza works for only the Windows operating system and has millions of users. KCEasy is another Windows-based file-sharing network that supports multiple networks, making the process easy. However, it has not been updated in more than a decade.
Now, many people use BitTorrent protocol, which is different from other file-sharing networks.  Because nobody owns the terms "Torrent" or "BitTorrent," anyone can create software that works with the network. Plus, BitTorrent clients have no search functionality and therefore must use third-party websites to find "torrent" files, which tell the user how to find and download the files.
However, BitTorrent is still popular, as it is supported across Windows, Mac, and Linux operating systems. It works well for downloading images, videos, and software.
Contact a Legal Professional for Help
Child porn can easily become a serious addiction. It involves shocking images that people have an interest in viewing, and once they do, they often cannot look away. In fact, they often search for more shocking photos.
It's easy for people to become interested in child pornography, but the law does not allow it. If you view child porn, expect to get caught someday. When you do, get aggressive legal representation from Florida child pornography lawyer Gilbert A. Schaffnit. Let us help you secure a solid defense. Call (352) 505-1799 or fill out the online form to schedule a consultation.
Resource:
nbcmiami.com/news/local/former-south-florida-teacher-gets-6-years-in-prison-for-child-porn/2565987/