State Probe Leads to Florida Man's Arrest on Child Porn Charges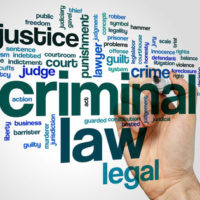 Florida state authorities recently arrested Alan Firestone of Delray Beach, Florida after months of investigation led to the discovery of 30 images depicting child pornography with victims as young as six years old. The investigation began in October of 2016 after undercover investigations led authorities to believe Firestone, the defendant, had as many as 50 images of child pornography on his computer. Following nine months of monitoring the defendant, authorities issued a search warrant for his house on June 5, 2017. Then defendant was charged with twenty counts of child pornography and remains in a Palm Beach County Jail.
Florida Child Pornography Laws
The primary purpose of child pornography laws nationwide is to ensure the protection of children against sexual exploitation. In Florida, child pornography statutes criminalize the production and promotion of materials, photos, videos sexual exploiting minors. Those that view, control, or possess child pornography are subject to very severe criminal penalties including fines and lengthy prison sentences. The following are the most common child porn-related offenses in the state of Florida:
Possession with Intent to Promote: It is illegal for any individual to possess with the intent to promote any picture or view that depicts the sexual exploitation of a minor. This is a second-degree felony;
Knowingly Controlling, Viewing, or Possessing: It is unlawful for any individual to knowingly possess, view, or control any image or video depicting the sexual exploitation of a minor. This is typically a third-degree felony;
Promoting Child Pornography: It is illegal to produce, direct, or present a sexually explicit image or video of a minor. This is a second-degree felony;
Using A Child For a Sexual Performance: It is illegal to provide authorization or employment of a minor for the purpose of engaging in a sexual performance. It is also illegal for a parent or guardian to consent for a minor to participate in a sexual performance. This is a second-degree felony.
A conviction of a second-degree felony carries a prison sentence of up to fifteen years and potential fines of up to $10,000. Whereas a conviction of a third-degree felony carries a prison sentence of up to five years and potential fines of up to $5,000. In addition, if you are convicted of a child pornography-related offense, you will have to register as a sex offender in the state of Florida.
Reach Out to Us for Help Today
When facing charges of possession and/or distribution of child pornography you may be initially be overcome fear and shame. While this may be the natural reaction, is it critical that you take the necessary steps to secure your defense. At the Law Offices of Gilbert A. Schaffnit in Florida, we strive to provide our clients with non-judgmental, confidential, effective representation.  We understand how serious the charges you face are and are experienced in successfully representing individuals with these charges. We will aggressively advocate on your behalf and ensure that your best interests are being taken care of. If you have questions or are in need of more information, call 352-505-1799 for a free initial telephone consultation.
Resource:
palmbeachpost.com/news/crime–law/just-man-arrest-child-porn-charges-after-months-long-state-probe/MOkBnILqLpCF6V7DQl069M/