Target "Peeper" Sentenced In Federal Court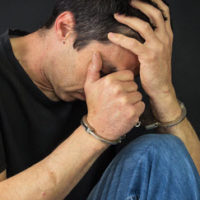 Former United States marshal, Michael Rivera (defendant), was sentenced recently in connection to his peeping case at a North Dakota Target store. Rivera pled guilty to one count for the receipt of images depicting the sexual exploitation of minors. Federal Judge Ralph Erickson sentenced the defendant to seven years in federal prison followed by five years of supervised release and a $2500.00 fine. The defendant's sentence was two years above the federal minimum for the charge he pled guilty to.
The allegations against the defendant stem from a 2016 investigation where law enforcement issued a search warrant of his residence and found over fifty videos depicting child pornography. The investigation began when the Bismarck Police were alerted of an individual allegedly recording women and children under changing room doors at a local Target. Following further investigation, law enforcement found that the defendant had been downloading content depicting the exploitation of children since April 2016. The defendant was later convicted of misdemeanors relating to the unlawful recording of the women.
The case presented a particularly unique situation for the North Dakota U.S. Attorney's Office and Bismark courthouse due to the fact that the defendant had close relationships with many of the individuals. Thus, the North Dakota office recused itself from the case and the case was moved to South Dakota.
Are You Being Investigated? 
Many times individuals believe that they are completely anonymous online and their activity (illicit or not) remains unseen from the outside world. However, this belief is overwhelmingly false; law enforcement and the FBI have the means and technology to track illegal web activity and identify the perpetrator no matter what you believe. When investigating allegations pertaining to child pornography, law enforcement often takes their time and thoroughly investigates the accused prior to making initial contact. When you are finally notified of an impending investigation it is likely that law enforcement will not make an arrest at first contact. Rather, it is likely that law enforcement will issue a search warrant of your home or property to seize property that they believe contains child pornography. During this time it is absolutely critical that you remain silent and seek out an experienced criminal defense attorney.
Reach Out to Us for Professional Help
If you are being investigated for or have been charged with child pornography crimes, the most common instinctual reaction is to be overcome by shame and fear. However, it is important to remain proactive in your fight to maintain your innocence and to recognize that you are innocent until proven guilty. At the Law Offices of Gilbert A. Schaffnit in Florida, we understand the sensitive nature of these charges and strive to provide our clients with respectful, confidential representation. You may quickly find that those close to you may alienate you in your time of great need, thus, having a compassionate knowledgeable attorney can make a work of difference. We are skilled in this area of law and we have the knowledge and experience to advocate on your behalf in the courtroom and fight for your freedom. If you need assistance, call 352-505-1799 for a free initial telephone consultation.
Resources:
bismarcktribune.com/news/local/crime-and-courts/target-peeper-sentenced-in-federal-child-porn-case/article_8237ec23-a889-54fd-8bf8-0236055296a6.html
famm.org/affected-families/child-pornography-sentences/