Teacher Arrested For Traveling To Meet A Minor For Sex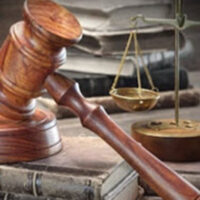 A Florida teacher is currently in jail on a $70,000 bond on a charge of traveling to meet a minor.  The Satellite High School teacher is accused of trying to meet up with a student to have sex with them. The 64-year-old man traveled to an unknown location in Brevard County with the intent of having sex with the child.
The Satellite Beach Police Department requested help from the sheriff's office after a complaint was filed against the teacher, who had been employed with the Brevard County School Board for the last 30 years. The teacher had allegedly been communicating with one of his students through an electronic device.
The student was concerned about the sexual nature of the conversations and told another student and a teacher. The teacher then reported the situation to school administrators, and they contacted the student's parent.
The Brevard County Sheriff's Office Sexual Offender Registration and Tracking Unit took over the investigation, with an agent assuming the online identity of the child. The agent continued to communicate with the teacher, who asked the agent to meet with him later in the day for sex.
Agents met with the teacher at the predetermined location and arrested him. The man is currently at the Brevard County Jail on a $70,000 bond. He has been charged with using a computer to solicit and lure a child for sex and traveling to meet a minor.
It is unknown if any other students were victims. Law enforcement officials are investigating.
What is Traveling to Meet a Minor?
Under Florida law, traveling to meet a minor is a second-degree felony. This crime involves traveling or attempting to travel any distance within the state or outside of the state with the purpose of engaging in illegal sexual activity with a minor. Traveling to meet a minor typically involves the use of a computer, online service, or internet service. The maximum punishment for this crime is 15 years in Florida state prison.
Traveling to meet a minor becomes a federal offense when the person travels outside of Florida. A person can face 10 years to life in prison.
This occurs when a person:
Travels between states to have sex with a minor
Attempts to arrange a meeting in another state with a minor
Entices a minor to travel for unlawful sexual activity
Knowingly transports a child between states for sexual activity
 Contact a Legal Professional for Help
A criminal charge of traveling to meet a minor requires strong defense. A Florida minor sex offense lawyer from the Law Offices of Gilbert A. Schaffnit can provide you with the legal help you need. Schedule a consultation by calling (352) 505-1799 or filling out the online form.
Source:
cbs12.com/news/local/timothy-liscum-satellite-high-school-beach-police-department-central-florida-teacher-arrested-for-attempting-to-meet-student-out-of-school-sheriff-brevard-county-january-24-2023