Teacher Faces Child Porn Distribution Charges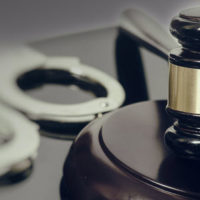 Child porn is a crime that traverses various populations. Men and women of all ages and professions have been known to view child porn. While it's shocking to hear of a teacher—someone who works with children—to be accused of viewing and distributing child porn, it happens more often than you think.
A Florida high school teacher is facing such charges after he was found on an internet bulletin board frequented by those with a sexual interest in children. An undercover FBI agent posted a message on the board and a user by the name of LLCoolJack1973 responded to it.
The two engaged in conversation, with the user sending the FBI agent some sexually explicit photos, including a naked male on a bed and young children engaging in sexual conduct.
Investigators found that the internet address associated with the user was traced to a Florida high school teacher. The 44-year-old Ponte Vedra man is a math teacher at First Coast High School.
FBI agents and other law enforcement officials executed a search warrant at the teacher's home on March 8. They seized an iPhone and other electronic devices. They were able to confirm that the photo of the naked man was indeed the teacher.
The man was arrested and now faces child pornography distribution charges. He faces 5-20 years in prison and possible lifetime supervision.
Child Porn Possession vs. Distribution
Even if you merely view child porn, that is a crime. There are two main child porn crimes that someone could face: possession and distribution. Possession occurs when you view and download images of child porn, but do not share them with anyone else.
Distribution is different because it involves not only possessing the images but also sharing them with others. Giving away or selling these images constitutes distribution. So does allowing a person to physically or digitally copy any images you have in your possession. Sending text messages and emails with attachments containing sexually explicit images of children is also considered distribution. Using a server, internet or another network to share your child porn images with others is also illegal.
Child porn distribution is considered more severe than possession because by sending the images to others, you are spreading these images, which allows the subjects of these images to continue to be victimized. Distribution of child porn is a felony crime that comes with harsh penalties. Depending on the circumstances, you could face 20 or more years in prison and be ordered to register as a sex offender. This can impact your life in many years. 
Get Legal Help Today
If you have been accused of child porn possession or distribution, you need to seek legal help right away. You could face felony charges that could negatively affect your life for many years.
Don't handle your case on your own. The Gainesville criminal defense attorneys at the Law Offices of Gilbert A. Schaffnit can help reduce your charges and possibly even eliminate them altogether. Contact us today at (352) 505-1799 to schedule your consultation.
Resource:
abcactionnews.com/news/state/florida-teacher-arrested-on-child-pornography-charges