Teacher's Aide Accused Of Child Porn Crimes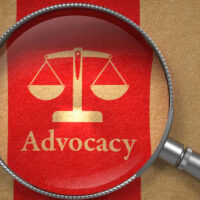 Florida parents rely on teachers to educate their children. They trust the school's teachers. They assume that they will be good examples to their kids, but unfortunately, this is not always the case.
A teacher's aide for a middle school in Florida has been arrested for possessing and transmitting child pornography materials. The 23-year-old man from Brandon was arrested on July 13. He has been charged with multiple crimes, including 26 counts of child porn transmission, 15 counts of child porn possession, and one count of possessing obscene material.
Deputies began investigating the man back in May after receiving an online tip that he had child porn images on his electronic devices. Investigators found 15 sexually explicit images of children on his devices. It is believed that he obtained the images online.
The man was a teacher's aide at Mulrennan Middle School in Valrico, a suburb of Tampa. He had been with the district since 2018 but has since been fired from his position. It is not believed that any students at the school are victims of the man's crimes.
How Do People Access Child Porn?
It seems as though people are getting arrested all the time for possessing child porn. This begs the question: where are people getting all this porn? How are they able to access sexually explicit photos of children?
A smartphone with internet access makes it easy to find and download child porn images. While many internet providers and applications work hard to cut down on child porn, some platforms, such as Bing and WhatsApp, fail to address the sexual abuse of children online.
Access to child porn is growing year over year. It's not something that's going away anytime soon. While many people who access child porn are sexual deviants who are attracted to children, there are those who are confused or just curious. In any case, accessing child porn in any way can have dire consequences. It's not a minor act and there are several things to keep in mind:
Downloading, storing, or sharing child pornography is a serious offense.
More than likely, you will get caught. Law enforcement agencies have sophisticated ways of detecting child porn users.
If convicted, you will more than likely spend many years in prison.
A child porn conviction comes with serious social consequences for you and your family. Everything in your life, including your job, housing, and relationships, will be affected.
Contact a Legal Professional for Help
When someone you know and trust is accused of child porn crimes, it can be devastating. State laws don't play around; they punish these crimes harshly.
If you have been accused of a child porn crime, don't delay. You need to act quickly to protect your legal rights. A Florida child pornography lawyer from the Law Offices of Gilbert A. Schaffnit can help. Fill out the online form or call (352) 505-1799 to schedule a consultation.
Source:
wftv.com/news/trending/florida-middle-school-teachers-aide-arrested-child-porn-charges/FGVU2PFXGVERTHIC2BB6FHSVWM/