Two Men Pay Teens for Sex, Get Arrested for Human Trafficking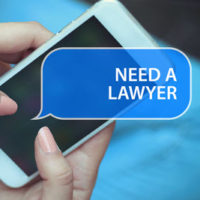 It is acceptable for consenting adults to engage in sexual activity. Minors, however, are not allowed to have sex with adults. When they do, and are paid for it, this is called human trafficking. Human trafficking can also involve forced labor that resembles modern-day slavery.
You would think that this crime would not occur too often any more. However, it is a huge problem in some states, including Florida. In 2017, there were 604 human trafficking cases reported in the state. More than 400 cases involved sex trafficking. There were 504 females reported as victims. While most cases involved adults, 182 of them involved minors.
A recent case of human trafficking in Florida has led to the arrest of two men. The St. Petersburg men, ages 37 and 39, are facing charges for having sex with minor girls and giving them money and gifts in exchange. They were arrested on September 28.
One of the men arranged to meet the two teen girls. He picked up the girls and the other man on September 8. They went to a house to have sex and afterward, the girls were returned to the place where they were picked up.
Because both men picked up the girls specifically for sex and gave them money and gifts in return, they were charged with two counts of human trafficking. The 37-year-old man also faces charges of sexual battery on a minor and lewd and lascivious activity on a child between the ages of 12 and 16. He is currently in jail on $1 million bail.
The other man faces the same charges. In addition, he is charged with one count of transmitting harmful material to a minor and five counts of traveling to meet a minor. Bail is set at $3 million.
How Does Human Trafficking of Minors Happen?
Human trafficking may happen online, where people go on social media sites and look for victims. The trafficking can also happen in person. Some trafficking rings use pimps to travel to middle schools and high schools and lure girls with promises of gifts and money. They may also promise lucrative jobs as an actress or model. These pimps then get the girls to trust them. At that point, the girls enter a life of prostitution.
Pimps tend to target young girls because they are vulnerable. Many are abused or even homeless. Some are seeking attention and are able to be deceived more easily than other girls.
Contact a Legal Professional for Help
Human trafficking is not solely reserved for third world countries. It is a crime that is still prevalent in the United States, especially Florida. Teenage girls tend to be victims of these crimes.
If you have been accused of human trafficking, it's important that you seek legal help right away. The Law Offices of Gilbert A. Schaffnit has helped many clients fight their minor sex charges. His aggressive representation can help you achieve a favorable outcome. For a consultation, call his office at (352) 505-1799 or fill out the online form.
Resource:
humantraffickinghotline.org/state/florida