What is Human Trafficking?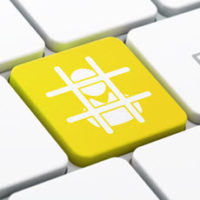 Human trafficking is a crime under Florida and federal law. It refers to the transportation or solicitation of another person primarily for sexual purposes. A person can also be trafficked for domestic servitude for forced labor.
Human trafficking can involve minors or adults. When an adult is involved, the prosecutor must prove that the adult was forced to perform the sexual activity or labor. No proof of coercion, however, is needed if the victim is a minor. The fact that the child is being exploited is enough to convict someone of human trafficking.
Human Trafficking in Florida 
Human trafficking is prevalent in Florida. In fact, from 2015 to 2016, the number of cases increased by 54 percent. The Florida Department of Children and Families (DCF) sorts human trafficking into three categories: labor trafficking, sexual exploitation by a parent or caregiver, and sexual exploitation by someone not a caregiver, such as an escort service. The increase in reports is due to increased awareness and training on sexual exploitation.
House Bill 99
House Bill 99 was passed in Florida in 2012. This law, also known as the Florida Safe Harbor Act, makes it so law enforcement can consider a minor either delinquent or dependent. This means that a minor involved in human trafficking can be arrested or taken to a safe house.
Human Trafficking Penalties
The penalties for human trafficking depend on whether or not coercion was used, whether the victim was a child or mentally impaired person, and whether the person was trafficked for the purpose of sexual activity or labor.
Trafficking for the purpose of sexual activity or labor is considered a first degree felony punishable by a minimum of 21 months in prison. A person can face as long as 30 years in prison, 30 years of probation and $10,000 in fines.
Trafficking a child or mentally impaired person is considered a life felony. The minimum prison sentence is 66 months, but can be punishable by life in prison or on probation, as well as a $10,000 fine.
Human Trafficking Defenses
To avoid human trafficking charges, you can claim prostitution if you hired the victim from a classified ad or if the victim voluntarily engaged in such an act. However, you would instead face charges for soliciting a prostitute.
There is also what is called an affirmative defense. This justifies a person's acts. Duress and necessity are two common affirmative defenses. They are used by defendants who believe they are facing serious harm and that committing the crime would prevent them from greater harm.
Get Legal Help for Your Florida Child Pornography Case
If you have been charged with human trafficking, it's important to seek immediate legal help. A conviction could stay on your record forever and affect your life negatively in so many ways.
At the Law Offices of Gilbert A. Schaffnit, our team of Gainesville criminal defense attorneys can help defend you against the charges you face. Our team has more than 40 years experience defending Florida residents against human trafficking and other child pornography offenses. For more information, contact us at (352) 505-1799. We are available 24/7 for free initial telephone consultations.
Resource:
cbsnews.com/news/human-trafficking-cases-increase-more-than-50-percent-in-florida/