What Is Sexual Battery?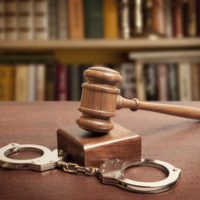 Sexual battery charges are some of the most serious charges under Florida law. In most cases, sexual battery is commonly referred to as rape and is defined as "sexual penetration without consent". What may be surprising to people is that most occurrences of sexual battery are not between strangers, but in most instances, it is between two people who know each other and often involve alcohol or drugs.
Florida Sexual Battery Penalties 
Numerous factors go into the determination of a penalty for individuals convicted of sexual battery. Among these considerations include whether force was used, and the what the age of the victim was. The punishments for sexual battery in Florida are far-ranging and can include third degree felony punishments all the way to life penalties. The following is a list of common punishments for sexual battery under Florida law:
Capital Felony- a capital felony for sexual battery in the state of Florida occurs when an act was committed by an adult against someone who is less than 12 years old and the act results in personal injury to a sexual organ. This is punishable by life in prison.
First Degree Felony– A first degree felony occurs when the victim is 12 years old or older and the act results in serious personal injury, is an act of retaliation, is against someone who is physically helpless, or is against someone who is mentally incapacitated/defective. A first degree felony is punishable by 30 years in prison.
Second Degree Felony- A second degree felony occurs when the victim is 12 years old or older and the act occurs without the victim's consent, but force/violence is not used to cause injury. This is punishable by 15 years in prison.
Reach Out to Us for Help
Any allegation of sexual assault should be taken very seriously. It is just your word against someone else's and anyone can be charged with sexual assault. Due to the sensitive nature of the charges even allegations can cause severe damage to an individual's reputation. Although everyone is innocent until otherwise convicted, the reality is that the law enforcement and public opinion will not treat you as fairly. The uphill battle of clearing your name can be complex and challenging. Thus, it is critical to retain an attorney as soon as you are aware of any potential allegation. Do not leave your future and civil liberties to chance, contact the Law Offices of Gilbert A. Schaffnit today.
Resources:
miami.cbslocal.com/2017/03/29/michael-irvin-denies-accusations-of-sexual-assault-says-woman-is-lying/
leg.state.fl.us/Statutes/index.cfm?App_mode=Display_Statute&URL=0700-0799/0794/0794.html