Woman Faces Sex Trafficking Charges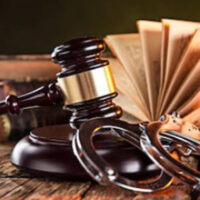 Sex sells, and unfortunately, many adults use this to their advantage. They engage in human trafficking, which is the use fraud and force to get young children and teens into the sex industry. They force these children to perform sexual acts with promises of money, but the outcome is far from glamorous.
A 19-year-old woman from Minnesota is facing human trafficking charges in Florida. She has since been suspended from school at the University of St. Thomas and is in the process of being sent back to Minnesota.
The woman was booked into an Okaloosa County, Florida jail on the evening of August 12. She was released the next day and then booked into jail in Santa Rosa County. She faces multiple criminal charges, including one count of conspiracy to commit sex trafficking of minors, one count of obstruction, and five counts of sex trafficking of minors
The woman, once the chairperson of the Minnesota College Republicans, is connected to a GOP strategist who also lives in Minnesota. The two conspired to solicit six minors in performing commercial sex acts. The Minnesota College Republicans are "absolutely disgusted" with the woman's actions and have since cut ties with her.
What is Human Trafficking?
Human trafficking is often known as modern-day slavery. The purpose is to coerce people—mostly women and children—to engage in sex acts or labor. However, anyone can be a victim of human trafficking, regardless of age, gender, race color, education, economic status, disability, or sexual orientation.
Human traffickers tend to prey on those who are the most vulnerable, particularly those who are poor and in search of a better life. That's because these victims are often willing to take huge risks to leave their lives and find something better. Human trafficking victims are given false promises of money, love, or a stable life, and they believe them. Instead, the reality is that many are forced to work long hours with little or no pay.
Human trafficking victims can be found in a variety of labor industries, including child care, elder care, nail and hair salons, restaurants, hotels, massage parlors, farms, and factories. Many victims are exploited for commercial sex for street prostitution, illicit massage parlors, escort services, and online advertising.
While traffickers are typically men, they can also be women, as seen in this case. Trafficking does not have to involve transportation over state lines. It can happen in a state, neighborhood, or small community.
Contact a Legal Professional for Help
Human trafficking is a growing crime in Florida and other parts of the country. A person accused of this crime can face more than a decade in prison.
If you have been charged with a sex offense, you need a solid defense. Get the best outcome possible with help from Florida minor sex offense lawyer Gilbert A. Schaffnit. Schedule a free consultation by calling (352) 505-1799 or filling out the online form.
Resource:
https://kstp.com/politics/19-year-old-arrested-for-conspiracy-to-commit-child-sex-trafficking-in-florida/6207190/