124 People Arrested in Undercover Human Trafficking Sting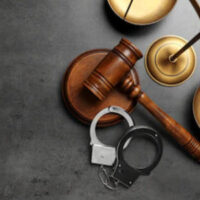 Apparently, at least 100 Florida residents were, given that there were recently 124 arrests in Polk County as part of an undercover human trafficking sting operation called "Operation Santa's Naughty List" by investigators. Those arrested are facing charges of sex-related crimes, such as human trafficking, traveling to meet minors for sex and luring children through computers.
The sting lasted just six days and primarily targeted those in the prostitution field. Those arrested include 53 prostitutes or human trafficking victims, as well as 46 johns. Eighteen others were arrested for prostitution-related crimes, such as transporting victims and receiving funds from prostitution activities. Also, seven child predators were arrested.
Two women involved in human trafficking and prostitution have no prior arrests. The Polk County Sheriff said there would be counseling available to human trafficking victims, and the two women agreed to those services. Under Florida law, those who accept counseling and other resources can essentially get their criminal records wiped out. They can continue to live their lives as normal Florida citizens without having to deal with fines, jail time and other penalties.
Of those arrested, many have prior criminal records. These include 571 misdemeanor charges and 443 felony charges. Thirty suspects were married, and one was engaged.
Those arrested will face 148 misdemeanors and 78 felonies. Seven of those who were arrested were not Florida residents. They lived in other states, such as New York, Pennsylvania, Texas, Georgia and North Carolina. One person was even from Canada.
The suspects ranged in age from 19 to 70 years old. Drugs were seized during the operation. These drugs included heroin, cocaine, marijuana, methamphetamine, Xanax, hydrocodone and prescription drugs.
Of them, 18 are on government assistance. This fact was upsetting to the sheriff, who felt that if these people were well enough to engage in such criminal acts, then they should be healthy enough to work for a living.
Also shocking was the fact that two victims even brought their young children—ages 3 and 5— to the undercover sting. They engaged in prostitution with their children nearby. One woman was pregnant. Another just had a baby the previous week.
Of the seven child predators, all were men. Two used a computer to communicate with children. They thought they were chatting online with teen boys and girls, only to find out that the person on the other end was an undercover investigator. Five traveled to meet minors with the intent of sexually battering them. Some brought condoms and Viagra with them.
Police departments in Winter Haven, Lakeland, Bartow, Haines City and Auburndale assisted in this undercover sting. This was the second sting this year—the first was in May. The sheriff warned that there will be another sting in the near future.
Contact a Legal Professional for Help
Human trafficking, solicitation of prostitutes and traveling to meet minors are all serious crimes in Florida. A person will likely face felony charges. Depending on the age of the victim, a person can face life in jail, registry as a sex offender and other forms of serious punishment.
The stakes are high. Preserve your legal rights with the help of Florida minor sex offense lawyer Gilbert A. Schaffnit. To schedule a free consultation today, fill out the online form or call (352) 505-1799.
Resource:
fox5dc.com/news/124-arrested-by-polk-county-detectives-during-operation-santas-naughty-list
https://www.gilschaffnit.com/florida-dance-teacher-faces-decades-in-prison-for-sexual-abuse-of-student/