Florida Dance Teacher Faces Decades in Prison for Sexual Abuse of Student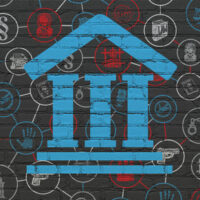 Sex offenses against minors are serious criminal acts. However, many adults still engage in sex acts with young children and teens. Teachers are especially in a position of authority over children, and they often take advantage of this. This mindset causes them to pursue relationships with underage children. As a result, they are apprehended by law enforcement and charged and even convicted of crimes such as lewd or lascivious molestation or conduct.
A dance teacher in Florida has been convicted of such sex offenses after engaging in sexual acts with a student. The 41-year-old dance teacher, who owned Haven Dance studio in Sarasota, faced sentencing in September after sexually abusing a 15-year-old female student. The teacher was charged after the teen girl's stepfather caught the dance teacher naked in the girl's bedroom.
The teen had been a student at the dance studio for several years. The abuse began several years ago, when the teacher would invite the girl into her office during classes. She would kiss the girl on the mouth and touch her genitals. The two engaged in kissing and other sex acts at the girl's and teacher's homes.
The girl's parents became aware of the abuse in 2016. The girl had stayed home from school, as she was allegedly sick. When the girl's stepfather came home to check on her, he found the dance teacher naked in the girl's room, next to her bed. It was also discovered that the teacher bought the girl a phone so the two could stay in constant communication.
Haven Dance studio, which was opened in 2013, has since shut down. The woman faces 26 years in prison for her crimes, which include four counts of lewd or lascivious molestation, one count of lewd or lascivious battery and one count of lewd or lascivious conduct. In addition, she will be forced to register as a sex offender and will be on sex offender probation for five years.
Lewd or Lascivious Molestation and Battery
Under Florida Statute Section 800.04, a person can be charged with lewd or lascivious molestation and/or lewd or lascivious battery. These two crimes are similar, but somewhat different.
A person can be charged with lewd or lascivious molestation if they engage in sexually explicit touching of a child under the age of 16. This means touching body parts such as the breasts, buttocks or genitals, or the clothing covering them.
Lewd or lascivious battery, on the other hand, is a more serious crime, as it involves sexual activity. It refers to sexual activity with a child between the ages of 12 and 16 years old. It also includes forcing or encouraging a child under the age of 16 years to engage in prostitution, sadomasochistic abuse, sexual bestiality or any other sex act. 
Contact a Legal Professional for Help 
Sex offenses against minors are charged harshly. A person convicted of such a crime can face felony charges, which can result in decades in prison as well as registry as a sex offender.
The law is not on your side, which is why you need help from Florida minor sex offense lawyer Gilbert A. Schaffnit. He can provide you with aggressive representation so you can get the best outcome possible. To schedule a free consultation, call (352) 505-1799 or fill out the online form.
Resource:
newsmaven.io/charlottealerts/news/florida-dance-teacher-found-naked-in-teen-girl-s-bed-step-father-walked-in-uHdtjB4g20OfAvVKQWvmDg/
https://www.gilschaffnit.com/florida-teacher-guilty-of-traveling-to-meet-a-minor/