15 Florida Residents Arrested in Child Porn Sting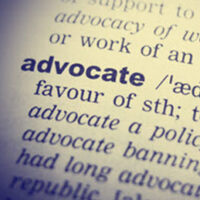 Child porn is a serious problem in states such as Florida. As such, law enforcement officials punish these crimes harshly. They also spend a significant amount of time online and out in the communities looking for offenders who are harming children through this abuse.
Now that summer is here, investigators are cracking down on child porn crimes even more. Dubbed Operation Safe Summer, officials from multiple agencies in Southwest Florida have arrested 15 offenders since February in an effort to protect children who are now out of school and on summer break throughout the state.  Those who were arrested face charges such as possession, distribution, sexual battery, molestation and failure to report child porn or abuse.
The most recent person was arrested May 31. While the woman is not a child porn offender herself, her husband is. Her husband was arrested just two weeks earlier for 20 charges for child porn possession and she did not report his stash of child porn to authorities. This is considered a third-degree felony. The 43-year-old woman is a middle school teacher at an undisclosed school.
Some of the arrests were widely publicized. A 50-year-old man who was arrested in April  for possessing child porn committed suicide shortly after. He was found to have more than 400 images and videos of child porn in his possession. He was the owner of Poppy's Pizza in Fort Myers.
A 36-year-old man was arrested in February for child porn possession, promotion and distribution. A 44-year-old man in Naples was arrested in March for multiple charges. He created and distributed child porn and also faces drug possession charges. A 59-year-old man from Fort Myers was arrested in May for 20 counts of child porn possession. The following week, a 53-year-old employee of the City of Cape Coral was arrested on two counts of child porn possession.
The operation was helpful to the community in a couple ways. Not only were all offenders were removed from the community, but two children were taken out of a sexually abusive environment.
The agencies that participated in the operation include the Lee, Charlotte and Collier County sheriff's offices, police departments from Fort Myers and Cape Coral, and Homeland Security Investigations. Local law enforcement officials pride themselves on the work they have been doing to protect Florida children. More child porn arrests are expected in the coming months. T
Contact a Legal Professional for Help
Child porn is a serious crime. Even if you are aware of a friend or family member who is engaging in child porn viewing or distribution, you could face charges as well.
These crimes hurt not only children, but also the accused. Those convicted of child porn crimes can face state and federal charges. These felony charges can impact a person in many ways. Get the help you need from Florida child pornography lawyer Gilbert A. Schaffnit. His aggressive representation can provide you with a solid defense. Call (352) 505-1799 or fill out the online form for a free consultation.
Resource:
news-press.com/story/news/crime/2019/06/04/operation-safe-summer-nets-15-child-porn-arrests-southwest-florida/1337405001/
https://www.gilschaffnit.com/high-school-band-director-arrested-for-having-sex-with-boy/