17 Arrested on Child Porn Charges, Including Disney Employees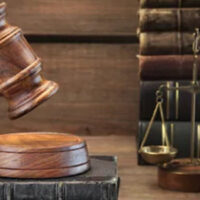 Child porn is a growing crime in Florida, which is why law enforcement officials often initiate sting operations to get criminals off the streets. These stings often catch dozens of people. What police officers find is often disturbing.
Seventeen Florida men were recently arrested after Polk County investigators initiated a sting operation called Operation Guardians of Innocence V. In all, the men face a whopping 1,400 felony charges related to viewing, downloading and distributing child porn.
Two of the men worked at Disney World. One was a nurse. Another was an undocumented immigrant. One man liked to eat soiled underwear.
The men were in possession of thousands of photos and videos depicting child porn. Young children – even toddlers and babies – were shown in the images engaging in sex acts. Some children were as young as a few months old.
Two notable arrests were Walt Disney World employees. Both shared a home in Davenport. One man, a Hollywood Studios ride operator, admitted to downloading and possessing child pornography. He faces 15 counts of child pornography. His roommate, a food runner at the Animal Kingdom Resort, faces 25 counts of child pornography. Neither man knew that the other was viewing child porn.
Another Davenport man was arrested. The 38-year-old man worked as a registered nurse at Osceola Regional Medical Center. He was charged with five counts of child porn. He is married with two children, ages 10 and 13.
A 61-year-old man from Lakeland faces 100 counts of child pornography. He claimed that he had only been viewing child porn for the past two years. He has a wife and two adult children.
Another Lakeland man was in possession of pornography depicting children as young as 18-36 months old. The 45-year-old man had been in the country illegally for 30 years.
The youngest to be arrested, an 18-year-old man from Lakeland, was arrested after detectives found him in possession of porn depicting babies as young as six months old. He was charged with 200 counts of child pornography. A 27-year-old man from Bartow faces 300 counts of child pornography – the most among the 17 men.
Even educated men can become addicted to child porn. An IT specialist with a master's degree was arrested in January for distributing and attempting to purchase child porn. He also had an unusual fetish – he liked to purchase dirty underwear and eat it.
None of the children depicted in the pornographic images were located. Police are hoping to rescue the victims.
Contact a Legal Professional for Help
Viewing, downloading and distributing child porn are serious crimes. Those who engage in these activities are seen as deviants and often face life in prison and other penalties, since those convicted often face state and federal charges.
Child porn charges are life-changing – don't face them on your own. Get help from Florida child pornography lawyer Gilbert A. Schaffnit. He offers respectful, confidential, and non-judgmental representation. Get a free confidential consultation by filling out the online form or calling (352) 505-1799.
Resource:
wfla.com/news/polk-county/soon-sheriff-grady-judd-to-speak-on-16-charged-in-child-pornography-investigation/
https://www.gilschaffnit.com/florida-man-faces-several-child-porn-charges/