Changes in Human Trafficking Due to Pandemic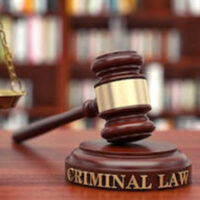 The COVID-19 pandemic has changed life for everyone. Even those who commit crimes have to make changes to the way they normally do things, thanks to shelter-in-place orders and the economy in general.
In Florida, human traffickers are now having to recruit teens online. In the past, they simply kidnapped their victims – typically, young girls who may be out and about at parks, stores and other public places. With people sheltering in place, though, victims are hard to come by in person. But that doesn't mean that human trafficking and other crimes simply stop in the midst of a pandemic.
Criminals can adapt, though, so when one method is shut down, they often find another way to get victims. This means they are going online to scout out potential victims. They are using apps and social media sites such as Facebook, Twitter, Instagram and Snapchat. Human traffickers often create fake profiles on these sites. They may attract the attention of teens in a number of ways. They may pose as modeling agencies or music producers. They may even pretend that they are also teens so they can seem more relatable. These traffickers tend to seek out teens who seem emotionally vulnerable or discuss a negative relationship with their parents.
The change to online human trafficking has proven dangerous to the victims. Since there has been a reduced demand for prostitution services, some traffickers abandon their victims in unfamiliar locations. Also, prostitution victims are at risk for contracting the coronavirus as well as sexually transmitted diseases. Those who survive human trafficking sometimes go back to it as a way to make a living when they lose their job and face financial difficulties.
While there has been no noticeable increase in human trafficking activity, it appears that more victims are asking for help. Created, a non-profit center in Tampa, has seen an increase in women using the 24-hour hotline. Drop-in visits have also increased.
The public usually will report signs of human trafficking, but with less people out and about, people are focusing on getting their errands done and focusing less on others. However, the public should be wary of signs such as malnourishment, a controlling or aggressive partner and tattoos of dollar signs, diamonds, crowns and bar codes, which are symbols used to track victims.
Law enforcement officials are monitoring human trafficking online. They are looking for victims both online and offline, but it's much harder to find victims online. While there has been nothing out of the ordinary, it is believed that the cancellation of the WrestleMania 36 event in Tampa prevented a possible increase in human trafficking.
Contact a Legal Professional for Help
Human trafficking is a serious crime that is punished harshly. If you have been accused of this sex offense, make sure you get legal help right away to protect yourself.
Florida minor sex offense lawyer Gilbert A. Schaffnit can help formulate a solid defense on your behalf. Get a free confidential consultation today. Fill out the online form or call (352) 505-1799.
Resource:
tampabay.com/news/2020/05/26/the-pandemic-is-taking-a-toll-on-human-trafficking-victims-tampa-bay-advocates-say/
https://www.gilschaffnit.com/human-trafficking-on-the-rise-in-florida-despite-coronavirus/