Human Trafficking on the Rise in Florida Despite Coronavirus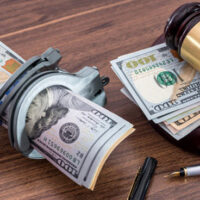 The coronavirus is sweeping through Florida and the rest of the country. Florida, like most other states, has shelter in place orders to keep residents at home instead of spreading the deadly virus. However, not everyone is abiding by these orders.
People are still heading out and meeting with friends. Maybe they are having parties. Some head to the beach. Others still engage in their usual activities, such as going to work and shopping. One activity that is still going on is sex trafficking.
In Jacksonville and other parts of Florida, women can be seen flagging down cars in hopes of sex. Why do these women do it? Do they particularly like it? Maybe they do, maybe they don't. Some admit that they were forced into this line of work and would get hurt if they quit. The safety of many of these women is in jeopardy.
However, these women all have one thing in common: they all need money to pay the bills. Many live in hotels because they have nowhere else to go. Some cost upwards of $60 a day. Plus, they need money so they can eat.
Despite the coronavirus pandemic, sex is still selling. There's a growing demand for it even though sex involves human contact, and that can cause someone to contract the deadly virus. However, many women just aren't concerned about COVID-19, even though more than 2.3 million people worldwide have contracted the disease. In Florida, 726 people have died from it. These statistics aren't stopping women from seeking out paid sex. Sex traffickers are more concerned about rapists and murderers.
Women can be seen flagging down vehicles in Jacksonville on Phillips Highway, as well as in San Marco on St. Augustine Road. Sex traffickers are preparing to be more desperate during this crisis, as people are forced to shelter in place. With fewer vehicles on the road, this means fewer clients and less money. Pimps don't care; they'll hurt a woman who doesn't meet her daily quota, regardless of the situation. Crime is still happening during the pandemic.
Dealing with sex trafficking and similar crimes can be frustrating for Florida state officials who are trying to keep residents safe. Because the coronavirus spreads from person to person, the focus has been on social distancing, which involves keeping people at least six feet apart. This is not possible when people are having sex. Every time a woman gets in the car with a stranger, they increase their risk of contracting COVID-19. Many women are aware of the risk, but some are not.
Contact a Legal Professional for Help
Human trafficking and prostitution are two crimes that involve sex. Whether or not the sex worker wants to engage in the behavior, it is still illegal.
If you have been charged with a sex crime, you need the right criminal defense so you can avoid sex offender registry, jail time and other penalties. Florida minor sex offense attorney Gilbert A. Schaffnit can help. Schedule a free consultation today. Fill out the online form or call (352) 505-1799.
Resources:
livescience.com/florida-coronavirus-updates.html
news4jax.com/news/local/2020/04/08/coronavirus-threat-isnt-stopping-sex-trafficking-in-jacksonville/
https://www.gilschaffnit.com/super-bowl-brought-celebrities-human-trafficking-to-florida/