Disney Worker Faces Life in Prison for Luring Girl Into Sex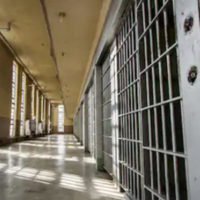 When you think of Walt Disney World and similar amusement parks, you probably imagine family-friendly places to take young kids. Unfortunately, some workers at these theme parks are sexually attracted to children, and this can lead to a dire situation for all involved.
A worker at the Magic Kingdom at Walt Disney World is facing life in prison after trying to entice an 8-year-old girl to have sex with him. The 40-year-old man from Clermont, Florida chatted online with someone who he assumed was the 8-year-old girl and her father. Over multiple chats, the two had agreed to meet up.
The man made plans to meet the girl at a hotel in Orlando. He also sent the girl sexually explicit photos of himself. On the day he was supposed to meet with the girl, he brought a pink child-sized dress and condoms. He was immediately arrested by law enforcement officials. The man was chatting with an undercover agent the entire time.
The man faces multiple criminal charges, including enticing a minor and transmitting obscene materials to a minor. If convicted, he faces life in prison.
What is Child Enticement?
With technology so advanced and even young children having access to the internet, the enticement of children is easier than ever. Adults interested in having sex with children no longer have to think of ways to lure them in person. They can do it through computers.
Chat rooms are common online. Many children play games online with other people, and many of these players are much older—even adults. Many people lurk in the chat rooms of these games to communicate with children and gain their trust. The adults then coerce these children to meet up with then, with the goal to have sex with them.
Many states do not have specific laws regarding online enticement of children. Most laws focus on physically luring a child into a building. Under Florida Statutes Section 787.025, an adult over the age of 18 years old who intentionally lures or entices a child under 12 years of age into a structure for illegal purposes commits a first-degree misdemeanor.
This law is vague, though, and is geared more toward kidnapping and child custody matters. It does not specifically address luring a child for the purposes of sexual activity. These types of crimes are punished much more severely than a mere misdemeanor. Like the man in this case, a person can face federal charges, considering that people can chat online with people across the country and even the world. Child enticement is not limited to a local area.
Contact a Legal Professional for Help
When it comes to adults attempting to have sex with minors, the laws are very strict. This is especially true when the victim is very young.
If you are convicted of a minor sex offense, your life will change dramatically. Don't take the risk. Instead, seek aggressive representation from Florida minor sex offense lawyer Gilbert A. Schaffnit. He can help you achieve a fair outcome. To schedule a free consultation, call (352) 505-1799 or fill out the online form.
Resource:
oxygen.com/crime-time/disney-world-worker-frederick-pohl-allegedly-attempts-lure-little-girl-child-sex
https://www.gilschaffnit.com/florida-man-accused-of-having-sex-with-teen/