Florida Man Accused of Having Sex With Teen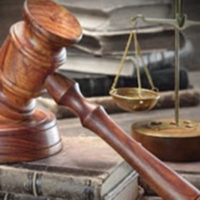 People will come up with crazy excuses to avoid being convicted of a crime. They may claim mistaken identity. Perhaps they were sleepwalking. Some claim insanity.
A Florida man accused of having sex with a minor claimed that he did not recall the events because he took a sleep aid. The 33-year-old man from New Port Richey was arrested on June 5 for lewd and lascivious battery on a minor.
The incidents occurred between August 1, 2018 and April 1, 2019. During this eight-month period, the man allegedly had sex with a young girl multiple times. The girl was 14-15 years old at the time.
The man, however, denies that anything happened. He claimed that he does not remember the sex acts, likely because he was under the influence of a sleep aid.
What the Law Says
Under Florida Statutes Section 794.05, a person who is age 24 or older and engages in sexual activity with a minor under the age of 18 commits sexual battery, which is a second-degree felony. The punishment is a $10,000 fine, up to 15 years in prison and another 15 years of probation.
Sexual activity is not limited to vaginal penetration. It can also refer to oral or anal sex, and penetration by any object, not just a sex organ.
Can Sleeping Pills Be Used as a Defense?
The man in this case is attempting to use sleeping pills as a defense. Will it work? Sleeping pills are not as harmless as you may think. Some, such as Ambien, come with dangerous side effects.
In one case, a man who took Ambien killed eight people in a nursing home. The man used Ambien as a defense. The plea worked, reducing his sentence upon conviction.
The dangerous side effects of Ambien were not well-known for many years, even though the documentation that comes with the drug states that side effects such as strange behavior, abnormal thinking and sleepwalking can occur. Some people have been known to eat, shop and drive in their sleep while under the influence of Ambien. The documented sleep eating behaviors were especially frightening, with users acting like zombies and eating strange items, such as whole eggs with the shell still on and buttered cigarettes.
One of the issues is that Ambien is approved for short-term use. Many people, however, are taking Ambien on a regular basis for years. This is not the drug's intended use. Patients are not taking the drug as recommended, causing serious issues. 
Contact a Legal Professional for Help
Sex crimes are taken seriously in Florida. Even if a child looks like they are legal age, if they are not age 18 or older, you could be accused of rape for engaging in sexual acts with the person.
These types of cases are challenging to defend. Seek aggressive representation from Florida minor sex offense lawyer Gilbert A. Schaffnit. He has four decades of experience helping those accused of sex crimes. Schedule a free consultation today by calling (352) 505-1799 or filling out the online form.
Resources:
leg.state.fl.us/statutes/index.cfm?App_mode=Display_Statute&URL=0700-0799/0794/Sections/0794.05.html
patch.com/florida/newportrichey/pasco-man-accused-sex-acts-15-year-old-girl
anh-usa.org/sleeping-pills-so-dangerous-theres-now-an-ambien-defense/
https://www.gilschaffnit.com/florida-sports-radio-personality-accused-of-soliciting-teen-boy-for-sex/