Disney Workers, Retired Principal Among Those Arrested in Florida Child Porn Sting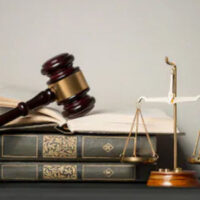 When you think of people viewing child porn, you probably don't imagine those who work with kids. However, anyone—even theme park workers and school principals—can be caught viewing and distributing pornographic images of young children.
This was the case in Florida, where a recent child porn sting operation led to the arrest of 17 men. Of those, two were Disney workers and one was a retired school principal.
The arrests were announced on November 8. The undercover probe, called "Guardians of Innocence IV: Fall Haul 2019," was conducted by detectives who work on computer crime cases. The investigation lasted a month and focused on central Florida.
The two arrested employees from Walt Disney World were a 40-year-old man from Lake Alfred and a 52-year-old man from Davenport. The 40-year-old man had worked at the theme park for 15 years. His most recent position was as a guest experience manager. He told detectives he had been viewing child porn for more than 20 years and had an addiction to it. He no longer works at Walt Disney World. The man was charged with 24 counts of possession of child pornography.
The 52-year-old man had worked at Walt Disney World for more than 20 years. He was part of the park's maintenance staff. The man admitted to police that he is a pervert, "but I'm not a monster." He is currently on unpaid leave.
The retired assistant principal was a 76-year-old man from Lakeland. He formerly worked at Seth McKeel Middle School in Lakeland and retired 18 years ago. The man was online chatting about wanting "to see a 15-year-old wearing something sexy" when detectives arrived at his house with a search warrant. He was in possession of hundreds of sexually explicit photos and videos of underage girls of various ages. The man faces  252 charges of enhanced child pornography possession.
Fourteen other men were arrested. One of the suspects was accused of trying to have sex with a 13-year-old girl he had communicated with on Facebook Messenger. He was arrested at a park where he had tried to meet up with the teen girl.
A 20-year-old man was arrested after asking his friend to remove naked photos of children from his laptop. The friend found nude images of children, including one of a baby girl, and notified police.
The suspects ranged in age from 19 to 77. The men were found and arrested based on tips from the National Center for Missing and Exploited Children.
Contact a Legal Professional for Help
Child porn is attractive to many people. It can be a thrill to view something so disturbing. It is, however, also illegal and can cause a person to face harsh penalties.
Don't let a child porn conviction ruin your life. Get legal help right away with help from Florida child pornography lawyer Gilbert A. Schaffnit. He can protect you and provide you with a solid defense. Schedule a consultation today by filling out the online form or calling (352) 505-1799.
Resource:
foxnews.com/us/disney-workers-middle-school-principal-florida-child-porn-sting
https://www.gilschaffnit.com/florida-man-accused-of-child-porn-possession-molestation-could-go-free/