Elderly Man From The Villages Sees Child Porn Charges Dropped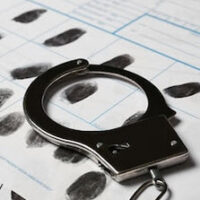 While law enforcement officials go to great lengths to put child porn offenders behind bars, they need to have proof in order to do so. They often must investigate cases for many months before obtaining a search warrant and arresting an individual. While many Florida residents have been arrested and convicted of child porn charges over the years, one man is now free after a prosecutor could not obtain sufficient evidence.
The 86-year-old man from The Villages was arrested in January for 16 counts of child porn possession. Police executed a search warrant at his home, located at Greenacres Terrace. Police searched the man's Dell laptop computer, which he kept in the spare bedroom, and they found numerous sexual images.
The man admitted to police that he enjoyed looking at sexually explicit images of women and girls. He told police that he though that the child had to be under the age of 12 in order to be convicted of child pornography charges.
However, many of the images in the man's possession were clearly of children under the age of 12. Some of the children in the photos were under the age of 5. They were engaging in sexual activity with an adult male.
When questioned, the man—a grandfather of 10—admitted that the computer belonged to him. He claimed that he had been trying for the past few years to wean himself off his child porn addiction.
Despite the evidence against the man, the prosecutor's office dropped all 16 charges against him on April 1. The reasoning was that the evidence against the man was insufficient to prove the man unlawfully and knowingly possessed or intentionally viewed child porn.
The man is somewhat well-known in his own right. He is a retired Air Force lieutenant colonel and author of the book "Nine Lives in the Air: The Adventures and Misadventures of an Air Force Pilot." He spent 26 years in the military and has been married for more than 60 years.
 Defenses to Child Porn Charges
Not everyone who is charged with child porn possession or distribution is convicted. There are several defenses that people can use to get their charges reduced or dropped altogether.
It's not child pornography. Child porn involves children under the age of 18. Some people look younger than their actual age, so it sometimes must be proven that the subject is in fact an adult.
The material does not belong to the person. If multiple people live in the same house, then it's possible that the material belongs to someone else. It's also possible that images could be planted on one's device as a form of revenge.
Lack of intent. A person may have not intended to view child porn. They may have typed in the wrong URL or accidentally downloaded images onto their computer.
Contact a Legal Professional for Help
Child porn charges are serious, as they often involve state and federal laws. Such a conviction can be life-changing. As such, law enforcement officials do need sufficient evidence to charge someone with these crimes.
Protect yourself with the right criminal defense. It is possible to get your charges dropped or at least reduced with help from Florida child pornography lawyer Gilbert A. Schaffnit. Call (352) 505-1799 or fill out the online form to schedule a free consultation.
Resource:
villages-news.com/2020/04/05/prosecutor-drops-child-porn-charges-against-86-year-old-villager/
https://www.gilschaffnit.com/florida-man-arrested-after-downloading-7500-child-porn-images/