Florida Man Arrested After Downloading 7,500+ Child Porn Images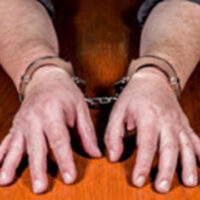 When people get bored, they often seek out unusual ways to entertain themselves. While many of these boredom killers are harmless, some are illegal and even immoral. Viewing adult porn is a common activity by many Americans—even those who are married or in relationships. Many people, however, get bored with adult porn and they seek out stuff that is more shocking. This causes many people to seek out child porn.
However, not all those who view child porn look for it on purpose. Many people stumble upon child porn while researching other stuff online. Unfortunately, child pornography can be very addicting. When someone views it for the first time, they may be disgusted by it, but they cannot look away. They know it is illegal and immoral, but something keeps them hooked.
Some people download images so they can access them at a later date. This was what a Florida man did, but in a huge way. He didn't just download a couple photos or even a couple dozen—the grand total was a whopping 7,548 images. The man was arrested on child pornography charges on March 31.
Authorities started their investigation a year ago, in April 2019. The National Center for Missing and Exploited Children discovered the man's online activities and informed the Brevard County Sheriff's Office. They traced the activities to an address in Merritt Island.
Deputies received more tips in April and June 2019, and these tips all pointed to the same user. They executed a search warrant to view a Microsoft OneDrive account. On the account was 7,548 images. Of those, 119 were child porn images. The others were child erotica, which is classified as images that are not necessarily pornographic in nature, but are used by others for sexual purposes. These images may include books, toys and clothes. While the children may not be nude, the photos may show the child being sexually exploited, which is still against the law.
Authorities executed a search warrant for the man's home on November 20, 2019. Authorities spoke to the man, who at first denied having a OneDrive account or accessing child porn. The man lived at the home with a relative, and once the relative left, the man admitted that he knew why the police were at the home. He claimed that he was looking at adult pornography one night and accidentally hit the wrong button. It went downhill from there.
He claimed he downloaded the images not for sexual gratification but because he was simply bored. He hated himself for looking at the child porn images. Authorities searched the man's other electronic devices and found 524 more child pornography images. In many cases, the victims were just 1 year old.
Contact a Legal Professional for Help
Accessing child porn is easier than you think. This man didn't go looking for such images. He accidentally stumbled upon it and went down an internet rabbit hole, causing him to seek more and more photos.
If you are facing child porn charges, you need criminal defense right away. Florida child pornography lawyer Gilbert A. Schaffnit will aggressively fight for your rights and help you obtain a fair outcome. Schedule a free consultation today. Call (352) 505-1799 or fill out the online form.
Resource:
clickorlando.com/news/local/2020/04/01/florida-man-downloaded-child-porn-as-a-boredom-killer-deputies-say/
https://www.gilschaffnit.com/man-accused-of-child-porn-possession-found-dead-before-sentencing/