Fire Rescue Captain Faces Child Porn Charges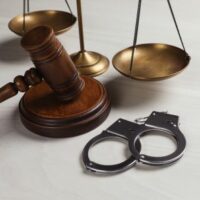 As kids and even as adults, many of us look up to police officers and firefighters. People in these professions are often seen as town heroes, helping out the community when it is in need. However, people are human and make mistakes, but there are cases where these mistakes are serious enough to land them in jail.
A Florida fire rescue captain is facing multiple child porn charges after he was caught downloading the pornography while working at the fire station. The 40-year-old man was arrested on August 9 after admitting his crimes two days earlier.
The investigation began on May 19 based on a tip from the National Center for Missing and Exploited Children. The center had traced the download of child porn to Polk County Fire Rescue Station 26. Detectives from the computer crime unit at the Polk County Sheriff's Office were able to trace the IP address to Comcast Cable in the Bartow area. Through a subpoena request to the Polk County State Attorney's Office, detectives determined that the Comcast subscriber was the fire rescue captain.
On August 7, detectives went to the fire station, located at 2902 State Road 60 E in Lake Wales. The fire rescue captain was at the fire station and on duty at the time. He admitted to setting up the internet account in his name for personal use. He admitted to having an iPhone, a laptop computer, and a Sony PlayStation 5 in his room at the fire station. The man also admitted to using GigaTribe file-sharing software for several months.
Detectives downloaded files from the man's electronic devices at the fire station and immediately found 25 sexually explicit photos of children. The children in the images were as young as 5 years old and as old as 12.
The man faces multiple criminal charges, including 25 second-degree felony counts of child pornography possession and one second-degree felony count of child pornography promotion. Detectives seized the man's electronic devices to conduct a more thorough forensic review. Depending on the outcome, the fire rescue captain could face additional charges.
The man had worked for Polk County Fire Rescue since 2003. After the investigation, the man promptly resigned from his position. He is currently in custody at the Polk County Jail with no bond set.
Contact a Legal Professional for Help
Child pornography can be addictive, as seen in this case. People from all walks of life stumble upon child porn and their lives change forever. When a public servant is accused of child porn crimes, it's a troubling situation for all involved.
Know that if you have been accused of child porn crimes, your life will change forever. Be sure to seek legal help from a Florida child pornography lawyer from the Law Offices of Gilbert A. Schaffnit. We'll work aggressively to get you the best defense possible. To schedule a consultation with our office, fill out the online form or call (352) 505-1799.
Source:
patch.com/florida/lakeland/child-porn-charges-filed-against-polk-county-fire-rescue-captain