Florida Attorney Arrested for Child Porn Possession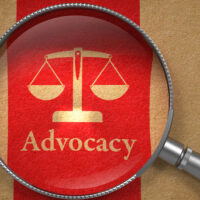 Child porn possession is a common crime, but the charges are serious. A person can not only lose their job, but also face jail time, fines and other penalties.
An attorney for the Department of Business and Professional Regulation (DPBR) was recently arrested for child pornography possession. The 48-year-old man once worked with children for the Statewide Guardian ad Litem Program.
The man was arrested after an investigation by the Florida Department of Law Enforcement. The agency found online activity on a peer-to-peer network and traced it to his apartment. Child porn had been uploaded at his address, and he was the only person living at the apartment.
Agents executed a search warrant and found a flash drive in a bedroom drawer. It contained numerous videos of girls in sexually explicit poses. The girls in the videos were as young as 3 years old. In one video, a clown was molesting a young girl.
Investigators also uncovered a lifelike silicone doll depicting a nude child. The doll was prepubescent in appearance, with small hands and genitalia. The doll was found on the man's bed, with a towel covering its chest and face. It was apparent that the man was using the doll for sexual gratification.
The man was arrested and booked into the county jail. He is facing one misdemeanor count of possession of a child-like sex doll and 10 felony counts of child pornography possession. Last year, Florida Gov. Ron DeSantis signed SB 160 into law, which makes it a crime to possess or sell a sex doll depicting a child.
The man was fired from his job with the DPBR, where he had worked since 2018. What makes this case so shocking is that the man used to work with children. From 2007 to 2012, he worked as a senior lawyer for the Statewide Guardian ad Litem Program. In that position, he represented more than 200 children in dependency cases. He assisted with adoptions and monitored the placement of children. He also held a job as a senior attorney for the Florida Department of Children and Families.
The man says he can't afford an attorney and he understands the charges are serious. He is currently on pretrial release. He is planning on moving to Tampa to live with a family member for the time being. He must return to Tallahassee for court as his case progresses. He was ordered to have no contact with children. He is also not allowed to access the internet and must stay away from schools, parks and other places where children frequent.
Contact a Legal Professional for Help
Possessing child porn is a crime, and it can be especially shocking when someone who works or once worked with children is arrested for engaging in this crime. If you are facing such charges, make sure you have a solid defense.
Child porn crimes are taken very seriously. Seek legal help from a Florida child pornography lawyer at the Law Offices of Gilbert A. Schaffnit in Florida. He can reduce or even eliminate your charges. To schedule a free consultation, fill out the online form or call (352) 505-1799.
Resource:
tallahassee.com/story/news/local/2020/01/08/florida-regulatory-agency-lawyer-fired-after-arrest-child-porn-charges-dbpr/2844397001/
https://www.gilschaffnit.com/florida-men-arrested-for-involvement-in-child-porn-dark-web-marketplace/