Florida Teacher Guilty of Traveling to Meet a Minor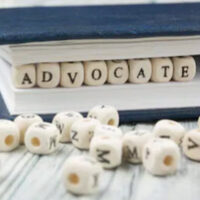 Teachers have a duty to protect children and help them learn the things they need to know to succeed in life. Unfortunately, some teachers are fond of minors in a different way that is not only unethical but illegal. Traveling to meet a minor is a felony offense that comes with serious consequences. Some adults—even teachers—are accused of this.
A Florida teacher who was accused of meeting up with a minor in 2017 has been found guilty by a jury. He could now face many years in jail.
In late August, the 50-year-old man from Leesburg was found guilty of attempting to meet with a 15-year-old boy for sex. He was one of 14 people arrested in a sting in July 2017 called Treasure Florida's Kids II.
The man was an eighth-grade language arts teacher at Wolf Lake Middle School in Apopka when he was caught by undercover agents. The agents created a fictitious child through a dating site. The teacher and the agent communicated through text messaging, with the teacher believing that the agent was a 15-year-old boy. The teacher offered the boy oral sex and asked him about his penis size.
The parties planned to meet up at a location. Detectives who were watching the man's house arrested him at a local gas station. The man claimed he did not know that the boy was under 18, even though this was mentioned twice in the text messages. The man claimed to be 27 years old.
The man was later fired from his teaching job. His attorney attempted to argue that he never indicated he was traveling specifically to have sex with a minor. However, the teacher discussed wanting to perform oral sex. The motion was rejected and a pre-sentence investigation was ordered by the judge.
Traveling to meet a minor is considered a second-degree felony in Florida. The man could face 15 years in prison.
What is Traveling to Meet a Minor?
Florida law makes it a felony to travel any distance, whether inside or outside the state, to have sex with a minor that a person meets on an online service. It is also illegal to cause another person to travel for sex.
Traveling to meet a minor involves the following:
Attempting to arrange a meeting in another state with a person believed to be a minor
Enticing a minor to travel to any location to engage in prostitution or any other type of unlawful sexual activity
Knowingly transporting a child between states for the purpose of engaging in unlawful sexual activity
Travel between states to have sex with a minor
Contact a Legal Professional for Help
Traveling to meet a minor for sex is a serious charge that can affect you for the rest of your life. In some cases, it can even be a federal offense.
Because of this, you need someone on your side who can fight for your rights and help you achieve a favorable outcome. Get dedicated and compassionate help from a Florida minor sex offense lawyer at the Law Offices of Gilbert A. Schaffnit. Schedule a free consultation today. Call (352) 505-1799 or fill out the online form.
Resource:
dailycommercial.com/news/20190901/former-teacher-guilty-of-trying-to-meet-teen-for-sex
https://www.gilschaffnit.com/sexual-offender-vs-sexual-predator-in-florida/