Florida Father Faces 125 Counts of Child Porn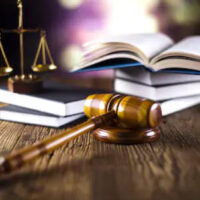 It can be weird to imagine child porn viewers as family men, but those who watch these videos and images aren't always lonely old men. In many cases, they are married men with children.
This was the case for a man living illegally in Florida. The 45-year-old man—a father of seven—was arrested on April 27 by the Polk County Sheriff's Office. He faces 125 charges of child pornography possession.
The man, who was from Mexico but living illegally in Lakeland, is accused of downloading more than 100 videos of young children. The toddler-aged children were between 18 and 36 months old and were shown exposing their genitals and being sexually battered by adults.
The investigation began in February, when the National Center for Missing & Exploited Children was informed of child porn downloads by Google. The National Center for Missing & Exploited Children then informed the Polk County Computer Crimes Unit and they began investigating.
Detectives tracked the videos to the man's home, cell phone and internet service. They then executed a search warrant. The man was arrested during a traffic stop on the morning of April 27. Deputies confiscated the man's cell phone. They also searched his home and found evidence of the child porn. Police found the videos horrific, as the children were raped and forced to perform sex acts. However, they do not believe that any of the man's children were victims.
The man admitted he enjoyed viewing the child pornography out of curiosity. He was taken to Polk County Jail. The U.S. Immigration and Customs Enforcement (ICE) was notified, as the man was in the United States illegally.
Curiosity Surrounding Child Porn
Many people claim that they enjoy watching child porn because they are curious about it. Perhaps they have seen adult porn and want to see something else. Adult porn is legal, so maybe they want to see if they get the same kind of rush when watching something illegal. Many adults use child porn to coerce children to have sex with them. They try to convince the child that having sex with adults is normal.
Some adults are actually attracted to minors. There are names for these people based on the ages of the children they are sexually attracted to. Most people have heard of the word "pedophile," but that term refers to someone who likes very young, prepubescent children. A hebephile likes children who are in puberty up through mid-teens. Ephebophiles prefer older teens between the ages of 15 and 19.
Contact a Legal Professional for Help
People from all walks of life enjoy viewing child porn. However, it can be shocking when a person who has children of their own decides to engage in this type of behavior.
No matter who you are or what your background is, the Florida child pornography lawyers at the Law Offices of Gilbert A. Schaffnit can help you with your case. If you have been accused of child porn or any other sex crime, he can discuss the options available. To schedule a free consultation, call our office at (352) 505-1799 or fill out the online form.
Resource:
wtnh.com/news/father-of-7-arrested-on-125-charges-of-child-pornography-florida-sheriffs-office-says/
https://www.gilschaffnit.com/florida-nanny-arrested-on-child-porn-charges/