Florida Nanny Arrested on Child Porn Charges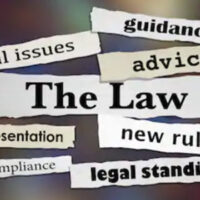 Parents are often very protective of their children. It can be a struggle when parents have to work. Who will take good care of their kids? They may find people who they feel are good babysitters and nannies, but then they find out that these caretakers have less than ideal morals and sordid pasts.
A Florida nanny and foster parent was recently arrested and charged with multiple crimes, including child pornography possession, lewd and lascivious behavior, aggravated assault and resisting arrest. The 27-year-old woman was arrested after sheriff's deputies executed a search warrant on her home and found child porn. The children depicted in the images were most likely children who lived in the home or in Escambia County.
The woman is also a self-employed porn actress who is known for masturbating in public. Children can be seen and heard in the background of these videos. During many of these incidents, she even engaged in conversations with children while performing these sexual acts. Many of these videos were then uploaded to porn websites.
The Escambia County Sheriff's Office began investigating the woman in January. The office received a tip from the Florida Abuse Hotline about a sexual offense committed by the woman. The Florida Department of Children and Families was also alerted to this possible crime. A child told investigators that the woman had molested her. Two other children told authorities that they saw the woman inappropriately touch herself and film the incident.
When investigators searched the woman's property, they found an SD card hidden in a drawer underneath a mattress. On the SD card were two pornographic images of children.
The woman is currently in the Escambia County Jail without bond. Because the woman was also a nanny and a licensed foster parent, investigators believe she may have come into contact with dozens of children. Therefore, parents whose children have been in contact with the woman should contact the Escambia County Sheriff's Office. The woman has used various aliases as well. Investigators want to talk to the children and eliminate them as potential molestation victims.
With schools closed and children spending more time at home online, cyber crimes such as online stalking have been on the rise. Parents should be vigilant and spend time monitoring what their children are doing while on computers, smartphones, tablets and other electronic devices.
Contact a Legal Professional for Help
It is not uncommon for babysitters, nannies, teachers and others who work with children to be accused of molesting children or creating child porn. In some cases, people are falsely accused, so it's important to preserve your legal rights. If you have been arrested for these crimes, it's important that you seek legal help for a strong defense.
Florida child pornography lawyer Gilbert A. Schaffnit can help you with your child porn or sex crime case. He can discuss options and find ways to reduce or even eliminate your charges. To schedule a free consultation, call our office at (352) 505-1799 or fill out the online form.
Resource:
pnj.com/story/news/crime/2020/04/20/pensacola-nanny-arrested-child-porn-charges-parents-asked-call-ecso-if-kids-had-contact-woman/5166771002/
https://www.gilschaffnit.com/elderly-man-from-the-villages-sees-child-porn-charges-dropped/