Florida Gymnastics Teacher Faces Child Porn Charges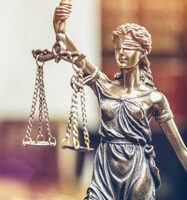 A person who works with children is held to high standards. They must act in a professional manner at all times and not engage in activities that could be hurtful to children. This not only means refraining from child abuse, but also refraining from viewing and downloading child porn.
While this may seem like a no-brainer, a lot of people enjoy viewing pornographic images of children. Believe it or not, even those whose job is to teach and protect children can get caught up in the world of child pornography. This was recently the case for a Florida man.
The 37-year-old gymnastics teacher from Deerfield Beach was arrested on February 28. Investigators learned that a computer at the home had been sharing files containing child porn. The photos and videos contained images of boys between the ages of 7 and 13 having sex with other boys or men.
The man had worked as a gymnastics teacher at Twister Gymnastics in Boca Raton for the past year. For two years prior to that, he worked at New England Academy of Gymnastics in Massachusetts. Twister Gymnastics was shocked by news of the man's viewing of child porn. They had no idea of the man's online activity. They claimed that no complaints had been made against the man and had no reason to believe that he harmed any of his minor students.
The man attended a court hearing the following afternoon. The judge set bonds totaling $135,000 and set several restrictions for the man. He is not allowed to own a device with internet access. He also cannot return to Twister Gymnastics or have any contact with minors.
Child Porn Searches Are Not Hidden
A common misconception about child porn is that nobody knows you are looking at it. This is not true at all. Anyone can find out what you are searching online at any time. This is especially true with child porn. Child porn is illegal and detectives and investigators have ways of knowing who is viewing or downloading these images. There are special task forces dedicated to finding and arresting those who access photos or videos depicting child porn.
There are some who understand that there is a risk involved, but they do not care. They are in search of sexual gratification and will go online to find it. In order to get aroused, however, they may require "risky" images, and this is where child porn comes in.
Contact a Legal Professional for Help
Possessing child porn is a serious crime, particularly for teachers and others who work with children. Such a crime can cause a person to lose their job, and finding a new one won't be easy. Child porn possession is often a felony that can force a person to register as a sex offender.
If you have been charged with child porn crimes, your life is on the line. A conviction can mean not only prison time and fines, but it can also affect employment, housing and relationships. You need a solid defense from Gainesville Child Pornography lawyer at The Law Offices of Gilbert A. Schaffnit in Florida. He has decades of experience helping people like you protect their future. Call (352) 505-1799 or fill out the online form to schedule a consultation.
Resource:
sun-sentinel.com/local/fl-ne-gym-teacher-child-porn-20190301-story.html
https://www.gilschaffnit.com/michigan-man-arrested-for-traveling-to-meet-a-minor-in-florida/