Michigan Man Arrested for Traveling to Meet a Minor in Florida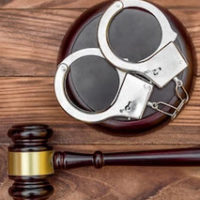 It is not uncommon for adults to travel to meet someone for sex, particularly if they are in a long-distance or long-term relationship. But when the person they are meeting is considered a child under the law, they can face criminal charges.
Traveling to meet a minor is a common crime initially committed online. A person looks for children in chat rooms or uses social media to connect with minors. They may eventually entice these children to meet up with them for sexual purposes. Those who engage in this crime are often caught and arrested, particularly when the person they think is a child is actually an undercover investigator or police officer.
This was the case for a Michigan man who thought he was meeting with a 12-year-old girl in Florida. Instead, he met with an investigator who subsequently arrested him for traveling to meet a minor, among other charges. The man pled guilty to the charges and could face the rest of his life in prison.
The incident began in September 2018, when the 56-year-old man began chatting online on the Kik app with a person he thought was a 12-year-old girl. Over the course of several weeks, the two discussed meeting in person and having sex. In October 2018, the man told the girl he was coming to spend the weekend with her in Destin. He had bought a plane ticket and reserved a room at a local hotel.
Investigators met the man at the airport, where he was arrested. They searched his cell phone, which contained child porn images. Some of the images were of children under the age of 12.
The man, who is a registered sex offender, is scheduled to be sentenced on May 6. He could spend the rest of his life in prison based on the three charges he is accused of. For enticing a minor, he could face 10 years to life in prison. For traveling to meet a minor, he could face up to 60 years in prison. For transporting images related to sexual exploitation of minors, the man could face 15-40 years in prison. Being that he is a sex offender, he will face a mandatory 10 years minimum in prison.
Contact a Legal Professional for Help
An adult having sex with a minor is against the law, and traveling specifically for the purpose of engaging in sex with a child can lead to even more severe charges. A person convicted of such a crime can spend many years or even the rest of their life in prison. This is especially true if a person is already a sex offender or also watches child porn.
Sex crimes involving children are punished severely in Florida. Reduce your penalties with help from a Gainesville child pornography lawyer at The Law Offices of Gilbert A. Schaffnit in Florida. With 40 years of experience defending child porn charges, he can help you achieve a favorable outcome in your case. Schedule a consultation today by calling (352) 505-1799 or filling out the online form.
Resource:
wkrg.com/news/northwest-florida/michigan-man-pleads-guilty-to-traveling-to-destin-for-sex-with-child/1795852721
https://www.gilschaffnit.com/florida-teacher-faces-child-porn-charges/