Florida Sports Radio Personality Accused of Soliciting Teen Boy for Sex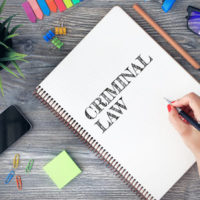 Sex is an act designed to be for two consenting adults. While the age of consent varies from state to state, it is generally believed that adults should not have sex with anyone under the age of 18. Some do anyway, and the law frowns on this type of minor sex offense. 
A popular sports radio personality in Florida is facing criminal charges for soliciting a teen boy for sex. The 37-year-old St. Petersburg man was arrested April 17 after officers located him during an online child exploitation investigation.
The man was communicating with his victim online. He was caught sending a photo of his genitals to what he believed was a 14-year-old boy. He let the boy know that he wanted to meet with him to have sex.
The man faces multiple felony charges, including using a computer device to solicit a minor, transmitting harmful material to a minor and unlawful use of a two-way communication device. He is currently free after posting a $6,000 bond.
The popular sportscaster has 14,000 Twitter followers. He has covered college and professional sports on various Florida radio stations since 2002. He also produced his own podcast, which has been suspended since his arrest. 
Why Having Sex With Minors is Often Justified by Society 
While sex with minors is illegal under Florida law, sometimes people try to find ways to justify having sex with children. For example, one way is that the minor was "almost 18." Many 16- and 17-year-olds do look like adults, but having sex with them is still wrong.
People also seem to think sex is OK if the minor initiated it. Let's face it, teen brains are different from adult brains. A teen may be attracted to an older person, but they often lack in maturity. Adults need to help teens make healthy choices, and taking advantage of them is not healthy.
Some adults think sex with teens is OK if they are already sexually active, since they should no longer be considered "innocent." However, a person's sexual history does not dictate their future choices regarding sex. The power imbalance between a child and an adult is still there.
Another common but invalid excuse is that the adult is a nice person. Maybe the person is a popular teacher, a local celebrity, a family friend, a pastor or someone who has a good reputation in the community. When the person is known for being nice and friendly, rather than a jerk, people tend to look at them less critically. However, a person's personality should not excuse their behavior.
Contact a Legal Professional for Help
Sex offenses involving minors are punished harshly. A person can face hefty fines as well as many years in prison. If you have been accused of such a crime, you need a solid defense.
A conviction for a minor sex offense can affect you in many ways and even for the rest of your life. Seek aggressive representation from a Florida minor sex offense attorney from The Law Offices of Gilbert A. Schaffnit in Florida. He has many years of experience handling child porn cases. Schedule a consultation today by filling out the online form or calling (352) 505-1799.
Resource:
nypost.com/2019/04/18/sports-radio-veteran-accused-of-trying-to-solicit-teen-boy-for-sex/
https://www.gilschaffnit.com/florida-music-teacher-sentenced-to-prison-for-lewd-conduct-with-student/