Florida Man Accused of Sexually Assaulting 2 Children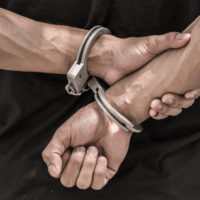 Unfortunately, sexual assault can happen to anyone, young or old, male or female. Even babies and young children are assaulted by adults—even family members—because they are considered to be easy targets. In these instances, the laws are very strict and prison time is almost always recommended.
A Hollywood man was arrested on February 6 after a woman reported that he sexually assaulted a 7-year-old girl and 3-month-old baby girl. The 7-year-old girl, who is related to the man, stayed at his home while a family member was in the hospital.
The woman also found 30 images of child porn on the man's phone. There was also a video found of the man putting his hand on the girl's vagina. Police got a search warrant to look through the man's phone. They confirmed that they found the video and images, as well as images of the man sexually assaulting the baby girl. It is unknown how the man knows the baby girl. Relationships were withheld to protect identities.
The man faces multiple criminal charges, including lewd and lascivious molestation of a minor and sexual assault of a minor. He appeared in court on February 8. The judge ordered him to be held without bond.
What is Lewd and Lascivious Molestation of a Minor? 
Florida Statutes Section 800.04 defines lewd and lascivious offenses against minors under the age of 16. Lewd and lascivious molestation occurs when a person who intentionally touches the breasts, genitals or buttocks of a child under the age of 16.
When the offender is 18 years of age or older and the victim is younger than 12 years of age, it is considered a life felony. In Florida, a life felony is one of the most serious crimes, besides a capital crime. While a capital crime is punishable by death, a life felony is punishable by a lifetime in prison as well as a fine of up to $15,000. If you are convicted of a life felony, there is no chance of parole.
To avoid a lifetime in prison, the man should hire an experienced criminal defense lawyer right away, particularly one who has experience with child sex crimes. He will need the best defense possible to reduce his charges. Defenses that cannot be used in these cases include consent of the victim, ignorance of the victim's age and lack of chastity of the victim.  
Contact a Legal Professional for Help
Sex offenses against children are looked at unfavorably in Florida. They are punished quite harshly. Judges are not going to be lenient in these cases, since children cannot defend themselves.
If you have been accused of sexual assault, molestation, child porn or other sex crimes against children, do not attempt to handle this situation on your own. The Law Offices of Gilbert A. Schaffnit in Florida offers dedication, compassion and aggressive representation. He has 40 years of experience helping those accused of minor sex offenses. Call (352) 505-1799 or fill out the online form for a consultation.
Resources:
leg.state.fl.us/statutes/index.cfm?App_mode=Display_Statute&URL=0800-0899/0800/Sections/0800.04.html
local10.com/news/florida/hollywood/hollywood-man-accused-of-sexually-assaulting-baby-7-year-old-girl
https://www.gilschaffnit.com/florida-man-faces-prison-time-for-soliciting-teen-girls-online/