Man Accused of Child Porn Possession Found Dead Before Sentencing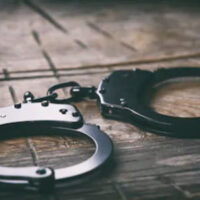 Child porn crimes are illegal, but that doesn't stop people from engaging in child porn possession and distribution. In fact, these crimes are on the rise. But if a person is caught, they can face serious penalties, including many years in prison.
Some people would rather die than face prison time. While it is unknown if a Florida man planned his death so he wouldn't have to go to court and face his sentencing, it seems like more than a coincidence that he died just hours before going to court.
The Silver Springs man was scheduled for sentencing on March 10. He was supposed to be in court to enter a plea that morning. Instead, he was found shot and killed outside a home in Homestead.
The 61-year-old man, who worked as a janitor at local public schools, was supposed to face 20 charges of child porn possession after authorities found several hundred images of child pornography on his phone. He was expected to face 7 ½ years in prison.
Instead, the man was killed just hours before his scheduled court appearance. Police responded to a call regarding a shooting at a home in the 700 block of Northeast 42nd Avenue. Authorities arrived and found the man dead outside. It is unknown who owned the home, but it was confirmed that it was not the man's residence.
The man was arrested in October 2019 after investigators found several hundred files of child porn images on the man's cell phone. The images were found in a filing system that requires a password. Authorities were able to locate the images and they found photos depicting children being exposed to sex acts by adults.
The man worked for Marion County Public Schools at the time of his arrest. He worked in the afternoons and evenings as a custodian at Greenway Elementary School and had minimal contact with students. There is no evidence that any students were abused by the man.
The man had worked at Ocala schools since March 2004. That was when he was hired at East Marion Elementary School to work as a substitute custodian. He resigned from that position in 2006 and was hired as a custodian for Fort King Middle School the following year. The man worked at three other schools in the area between 2013 and 2018. He transferred to Greenway Elementary in April 2019.
Contact a Legal Professional for Help
Child porn crimes are punished severely in Florida. It doesn't matter if a person has three or three hundred photos. It doesn't matter if this is their first offense. A person can face a felony conviction, resulting in fines, jail time and other penalties. A person's life can change forever due to a felony charge.
You need criminal defense right away. The longer you delay hiring a lawyer, the harder your case will be to defend. The Florida child pornography lawyers at the Law Offices of Gilbert A. Schaffnit in Florida can help you obtain  the best outcome possible. Schedule a free consultation today. Fill out the online form or call (352) 505-1799.
Resource:
ocala.com/news/20200310/child-porn-defendant-found-dead-on-day-of-sentencing
https://www.gilschaffnit.com/university-of-florida-employee-arrested-on-child-porn-charges/