Florida Man Arrested for 27 Counts of Child Pornography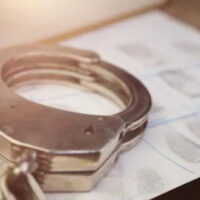 When adult porn isn't enough to get a person sexually aroused, they may seek out other forms of stimulation. Unfortunately, this means that many people turn to child pornography. Looking at naked children engaged in sexually explicit poses is not only immoral but also illegal.
A Florida man was recently arrested for 27 counts of child porn. The 56-year-old man from Pace was arrested by Santa Rosa County Sheriff's Office. He was charged with obscene material possession depicting child sexual conduct.
Agents from the Florida Department of Law Enforcement began their investigation when it was discovered that someone from the man's residence was downloading and sharing child porn images and videos. The agents found the child porn on the man's computer. The images featured girls under the age of 10.
The man was subsequently arrested and placed in Santa Rosa County Jail. He is being held there without bond.
Reasons for Viewing Child Pornography
While anyone can become a viewer of child porn, most users are white men. There are several main reasons why they view child porn.
Some are sexually attracted to underage children. While some may have an attraction to older teens, many are attracted to much younger children, such as adolescents and even toddlers. The men enjoy viewing these images and videos for sexual gratification.
Others are sexually indiscriminate. This means that they are not specifically seeking out child porn, but they are interested in new forms of sexual stimuli. They may have grown tired of adult porn and are looking for something new and exciting.
There are some who are just curious about child porn. They may have heard about it and wonder what it entails. They may view or download just a couple images to satisfy their curiosity.
Then there are others who are interested in financial profit. They may or may not view the images, but they see child porn as a way to make money. They may set up a site where they require payment for access or they may purchase images for resale.
Men often seek out child porn because they feel sexually inadequate. They may have had bad experiences with relationships or been insulted by women in the past. When a man feels depressed, he may turn to child porn to gain a sense of power and potency.
A man may get a high from viewing child porn. He suddenly feels desirable and to keep the momentum going, he will keep viewing child porn images. It becomes a vicious cycle.
Contact a Legal Professional for Help
Child porn is a serious crime. The more files you have in your possession, the more serious your charges. You could face state and federal charges, which could result in decades in prison.
Your freedom is on the line. Make sure you're making the right decisions with help from Florida child pornography lawyer Gilbert A. Schaffnit. We will ensure you get a favorable outcome. Call (352) 505-1799 or fill out the online form or to schedule a free consultation.
Resource:
weartv.com/news/local/pace-man-charged-with-27-counts-of-child-porn-involving-young-girls
https://www.gilschaffnit.com/florida-pastor-arrested-for-child-porn-possession/