Florida Pastor Arrested for Child Porn Possession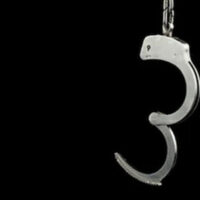 Many child porn offenders are family men, people with good jobs and trusted members of the community.
Take, for example, a pastor who was caught with child porn on his computer. His recent arrest shocked his Orange City neighborhood. Neighbors were surprised that the 33-year-old man, a pastor at Victory Chapel in Orange City, would do such a thing.
The Florida Department of Law Enforcement used an online database to pinpoint the man's location. They found that someone at the home was sharing sexually explicit photos of minors. The man has several children living in his home.
Investigators were able to obtain a search warrant. They searched the man's home and found child porn on his computer. The photos showed children as young as 8 years old. The man was arrested on September 23.
Law enforcement were able to locate the man through a tool created by the Child Rescue Coalition, which is a nonprofit organization located in South Florida. The organization provides law enforcement agencies with technology that can help them locate people who engage in child porn activities. While the Child Rescue Coalition does not disclose exactly how the technology works, law enforcement officials are able to use it as a database. The tool can even track people who use the dark web to share child porn images. The nonprofit's tool has led to thousands of child porn arrests.
Child Porn on the Rise
Unfortunately, child porn is a growing crime. In 2019, there were more than 45 million images flagged as child sexual abuse. More and more Americans are arrested every year. But why?
These images depict children who are being sexually abused and raped. While some of the images are of teens, law enforcement officials are seeing a trend toward sexually explicit photos and videos of very young children – even babies under a year old. When people view and transmit these images to others, the children get abused even more, even though the viewer is not the one who is creating the content or participating in it.
More and more children are becoming victims. The problem is getting worse every day, as it's now easier than ever to get a hold of child porn. Messaging apps and games that allow chatting capabilities, such as Fortnite, are making the issue even worse.
Contact a Legal Professional for Help
It is a crime to possess, distribute or create child porn. Many people are under the impression that they won't get caught, but law enforcement officials are becoming more and more savvy when it comes to finding ways to catch offenders.
Are you facing child porn charges? If so, get a solid defense from Florida child pornography lawyer Gilbert A. Schaffnit. We will help you make the right decisions so you can obtain a favorable outcome. Get started with a free consultation. Fill out the online form or call (352) 505-1799.
Resources:
investigativepost.org/2020/02/05/child-pornography-prosecutions-on-the-rise/
wesh.com/article/central-florida-pastor-faces-child-pornography-charges/34152817
https://www.gilschaffnit.com/teacher-faces-child-porn-possession-charges/