Florida Man Arrested for Child Porn, Animal Cruelty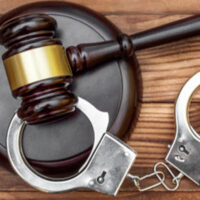 Not every adult understands right from wrong. Some have disabilities that cause them to operate at a reduced mental capacity. Those who are autistic, for example, may be highly intelligent in some aspects but may not have a basic understanding of laws and what they should and should not do.
An autistic man is currently in this situation. A 20-year-old man from Florida is facing child porn and animal abuse charges after law enforcement officials found thousands of illegal files on the man's phone.
After a robbery in July, police found a phone, which happened to belong to the man. Police discovered 1,400 files of child porn on the phone. There was also a video of the man sexually abusing a dog.
That wasn't it. Police analyzed the phone even further and found text messages of the man claiming that he had sexual contact with children. He also discussed raping babies and children.
The man was arrested by the Volusia County Sheriff's Department. He faces multiple charges, including child pornography possession, animal cruelty and bestiality. He is currently in custody without bond. The man has autism and has the mental capacity of someone much younger.
There is no proof that the man sexually abused any children. However, there was video proof of the man abusing a dog. The dog has been identified as his family's dog. It has since been removed from the home. In 2016, the man had sexually abused a different dog. Animal Services removed the dog from the home.
Autism and Sex Crimes
It's quite common for autistic people to engage in sex crimes. Many of these people masturbate in public, sexually assault others, stalk people or collect child porn images. These people, for the most, are unaware that what they are doing is wrong. People on the autism spectrum tend to struggle with social skills. They lack communication and awareness. On top of that, they often express themselves through repetitive behaviors and intense interests. This can impact them as they become aware of their sexuality.
There is often a disconnect. Autistic people can be very bright in some cases. In other ways, they may behave like a child and have little understanding of right and wrong. They may not understand how something they do online can be against the law. That's why experts are calling for changes to the criminal justice system to accommodate those with mental disabilities. There is also a need for more sex education.
Contact a Legal Professional for Help
Child porn possession and animal abuse are crimes that are not taken lightly by law enforcement. Even when a person is functioning at a reduced mental or social capacity, they could face serious charges as first-time offenders.
The law is not on your side. You need an advocate to help you protect your legal rights. Florida child pornography lawyer Gilbert A. Schaffnit has 40 years of experience providing aggressive representation. To schedule a free consultation, fill out the online form or call (352) 505-1799.
Resources:
fox29.com/news/florida-man-arrested-for-possession-of-child-porn-animal-cruelty-and-bestiality-deputies-say
spectrumnews.org/features/deep-dive/when-autistic-people-commit-sexual-crimes/
https://www.gilschaffnit.com/florida-teacher-arrested-on-31-counts-of-child-porn-possession/