Florida Teacher Arrested on 31 Counts of Child Porn Possession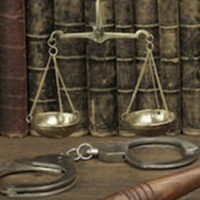 Teachers are supposed to help children by educating them and preparing them for their future. Unfortunately, some educators do more harm than good. They may engage in activities that harm and victimize children. One such activity is child porn.
A Florida teacher was recently arrested after detectives found images of child porn on his laptop. Detectives from the South Florida Internet Crimes Against Children executed a search warrant against the 36-year-old man on September 3.
The investigation began on March 5 after detectives flagged an IP address for a user named "John2." The user was sharing videos of children engaging in sexual conduct. One of the videos featured a girl between 10 and 13 years old. The IP address was registered to an apartment in Boca Raton, where the teacher lives.
On September 3, detectives executed a search warrant at the apartment and made contact with the teacher. However, he was not cooperative. He invoked his Fifth Amendment rights and would not answer any questions. The detectives found multiple electronic devices, including an Acer laptop. A USB drive was also found hidden in a toilet.
Detectives searched the laptop and uncovered a file directory for a user named "John2." They also found multiple files of child erotica and child porn on the laptop. The USB drive contained more than 30 images of child exploitation. Some of the file names, such as "Lolita Lover" and "JulyJailbait," indicated child porn images.
The teacher was booked into Palm Beach County Jail that morning. He faces 31 counts of child porn possession. He also faces one count of tampering with evidence after attempting to destroy the USB drive.
The man appeared in court the following day. His bond was set at $630,000. He was ordered to have no contact with schools, daycare centers or anyone under the age of 18. He is also prohibited from having internet access and weapons.
The man previously worked as a fourth-grade math teacher at Sandpiper Shores Elementary School, located in Boca Raton. However, he has since been "reassigned" due to the investigation. However, he is no longer working on the school campus. According to the School District of Palm Beach County, parents of his students were alerted that their children have been assigned a new teacher. In addition, all families in the school district were sent a letter advising them of the incident. While the school did not discuss the teacher's criminal charges, parents can contact the school with any concerns.
Contact a Legal Professional for Help
If you are caught with child porn, you and your family may be ashamed. However, people of all ages and professions engage in this crime. While facing charges can be stressful, there are defenses available.
The right legal help can make all the difference in your child porn case. Florida child pornography lawyer Gilbert A. Schaffnit can provide you with experienced representation. He has four decades of experience. Call (352) 505-1799 or fill out the online form to schedule a free consultation.
Resource:
abcactionnews.com/news/state/florida-elementary-teacher-tried-damaging-usb-drive-containing-child-porn-by-putting-it-in-the-toilet
https://www.gilschaffnit.com/man-arrested-for-child-porn-after-watching-children-at-the-beach/