Florida Man Arrested for Second Time on Child Porn Charges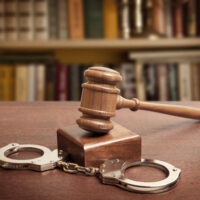 Nobody wants to get arrested and be in trouble with the law. You would think that if a person gets arrested for a certain crime, they would take the appropriate steps to ensure it doesn't happen again. Unfortunately, that does not always happen.
Some people continue with the cycle of crime, especially if it's based on a behavior they cannot control, such as drinking and driving or child porn. In fact, child porn viewing and distribution is very popular in Florida, and it's not uncommon for a person to be arrested multiple times for engaging in these crimes.
Case in point: a man in Florida was arrested twice in a three-month period for possessing child pornography. The 37-year-old man from Defuniak Springs was arrested on December 5 and was also arrested in September for similar crimes. The man was arrested after the Walton County Sheriff's Office Special Victims Unit and Criminal Investigations Unit executed a search warrant on his home, located on West Violet Lane.
Investigators found a laptop inside the home. On the laptop were numerous videos of adolescent children performing sex acts.
The man was arrested. He faces four child pornography possession charges. He was given a $20,000 bond. He is still in jail. In September, the man was arrested on similar charges. He was released on a $10,000 bond.
Rise of Internet and Child Porn
Internet use has grown exponentially in recent years. However, this use is not always for good reasons. Many people engage in web research that's not always legal or moral. Millions of photos and videos of child sex abuse can be found online, and many people trade or sell these explicit images.
Child sex abuse is common all over the world, but the United States is the largest producer of child porn images. These images refer to any type of sexual content involving children, including photos, videos, and computer generated images. These images and videos document actual crime scenes and are circulated online for personal consumption. Live-streaming sexual abuse is also becoming popular. People use a video streaming service and pay to watch the live abuse of a child. While very unsettling, this type of abuse is difficult to detect because it happens in real time and leaves behind little evidence.
Child sex abuse can involve boys and girls under the age of 18. However, younger children are especially at risk. Of child porn victims, 78% are under the age of 12. Sixty-three percent are under the age of 8. Most—80%—are girls.
Contact a Legal Professional for Help
Unfortunately, some people don't learn the first time when they get arrested. They can become addicted to child porn and get arrested multiple times, facing harsher penalties each time.
If you have been charged with child porn, seek legal help right away. The stakes are high, so get a solid defense from Florida child pornography lawyer Gilbert A. Schaffnit. Schedule a free consultation by calling (352) 505-1799 or filling out the online form.
Resources:
fox10tv.com/news/florida-man-arrested-twice-in-less-than-months-on-child/article_c8985b18-1877-11ea-b1e4-5b7512a6c2c8.html
thorn.org/child-pornography-and-abuse-statistics/
https://www.gilschaffnit.com/florida-woman-arrested-for-posting-child-porn-images-on-social-media/