Florida Man Arrested for Trolling for Children on Snapchat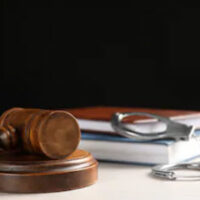 Almost everyone owns a cell phone nowadays. Even elementary school children have them, and many are even on social media sites such as Facebook, Instagram and Snapchat. While these sites are popular, parents need to know of the internet's scary reality. These websites are teeming with adults who are attracted to children. These people are looking for young boys and/or girls for their next sexual assault victims.
This scenario recently happened in Florida. A 27-year-old man from Palm Beach County was recently arrested for sending child porn to children he found on Snapchat as well as threatening to find and sexually batter these children.
The man was trolling for children on the popular social media app Snapchat. He was looking to befriend young children and would send them friend requests. When the kids accepted his requests, the man would then proceed to send them sexually explicit messages, images and videos. Many of the images involved child porn. The man then used GPS to locate the children. He then threatened to sexually batter them.
The man used fake profiles to contact the children. Investigators were able to track down the man through his screenname "jonnyreeve2020." Authorities arrested the man and placed him into federal custody. He has initially been charged with child porn distribution, but could face additional charges if other victims come forward.
Keeping Kids Safe Online
With kids having so much access to the internet nowadays, it's important for parents to keep their children safe. It's easy for children to communicate with strangers online. In fact, 1 in 5 children have been solicited for sex and 60% of teens have received communication from strangers. An even scarier statistic is that half of them have replied. Many children have been cyberbullied by classmates and even strangers. Such experiences can affect a child for a long time.
What can parents do to prevent this type of activity? They can definitely do more to monitor what they do online. Only half of parents moderately monitor their children's internet usage. Once a child hits the age of 14, 71% of parents stop supervising their children's online activities. Even more shocking, 20% of parents don't monitor their children's internet use at all.
While it's unrealistic for parents to know every single thing their children are doing online, parents should be aware that their children can be exposed to online. Not only is there child porn, but there's also crime, drugs, bombs and chat rooms where anyone can communicate with their child.
Contact a Legal Professional for Help
Sex crimes against children are taken seriously. Sending children sexually explicit photos and threatening sexual crimes against them is not tolerated in Florida or any other state.
Are you accused of such a crime? If so, get help right away from Florida minor sex offense lawyer Gilbert A. Schaffnit. He will fight for your rights and help you obtain the best outcome possible. To schedule a free consultation today, call (352) 505-1799 or fill out the online form.
Resources:
pixelprivacy.com/resources/keep-children-safe-online/
fox35orlando.com/news/deputies-florida-man-sent-child-porn-to-kids-through-snapchat-threatens-to-sexually-batter-them
https://www.gilschaffnit.com/former-aide-to-miami-mayor-arrested-for-child-porn-charges/