Former Aide to Miami Mayor Arrested for Child Porn Charges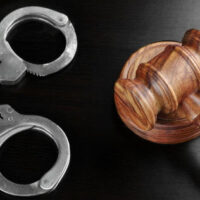 Hearing that someone has been charged with child porn and other sex offenses can be alarming, but it can especially troublesome when the person is a prominent figure in the community. Take, for example, a former aide to a mayor in Miami. The 48-year-old man was arrested for groping a teen boy and sending him photos of his genitals.
The man, the Director of Communications for Miami Mayor Francis Suarez, resigned in early February after telling the mayor that he was under investigation. He was arrested days later, on February 7, after illegally touching a teen boy he met on social media. After meeting the boy, he invited him to his workplace to discuss web design. During that meeting, the man fondled and kissed the boy. He then kissed the boy on the lips and grabbed his buttocks.
The aide then insisted that he and the boy exchange photos. The man sent him photos of his private parts and asked him to do the same. Police found text messages showing the man propositioning the boy for sex. He wanted the boy to come to his home, but the boy said no, and reminded the man that he was a minor.
The investigation began on January 19, when the boy and his family filed a report with Miami Police. The man was arrested on February 7 and was charged with computer pornography, battery, promoting the sexual performance by a child and electronic transmission of material harmful to minors. The police chief said these are very serious charges and the victim was courageous in coming forward to report this crime. Bond was set at $26,500. The man was released from jail that evening after posting bond.
Before working for the mayor, the man worked as a television news reporter in South Florida. The mayor assured the victim's mother that this case will be handled to the fullest extent of the law. It is unknown if there are other victims at this time.
How Serious Are the Charges?
Child porn and other sex offenses against minors are taken very seriously. If convicted, the aide in this case could face multiple felony charges. The courts view the accused as very unfavorable and have no problem charging a person very harshly. As such, it is not uncommon for a person to face decades in jail for sex offenses against children—even if they are a first-time offender.
Because of this, you need a strong defense in order to achieve a favorable outcome. You need a lawyer to negotiate a fair sentence on your behalf. Don't delay; for best results, hire an experienced child pornography lawyer right away.
Contact a Legal Professional for Help
Engaging in sexually explicit contact with a minor is a serious offense. The aide will likely face serious criminal charges and penalties.
If you have been accused of sexual battery or child porn, you need to act quickly. Such charges can negatively impact your future. For a solid defense, get legal help from Florida minor sex offense lawyer Gilbert A. Schaffnit. To contact our office, call (352) 505-1799 or fill out the online form.
Resource:
miami.cbslocal.com/2020/02/07/child-pornograhy-charges-miami-mayors-aide-rene-pedrosa/
https://www.gilschaffnit.com/124-people-arrested-in-undercover-human-trafficking-sting/