Florida Man Caught With 240 Pornographic Images of Children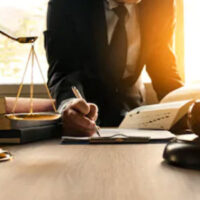 When a person is caught with child porn, they rarely have just a few photos in their possession. It is not uncommon for aficionados to have dozens or even hundreds of images downloaded onto computers, smartphones, tablets and other electronic devices.
However, the more images a person has, the more severe criminal charges they will face. A Florida man was recently arrested after he was found with 240 images of child porn in his possession.
The 28-year-old man from Venice was caught red-handed after detectives from the Sarasota County Sheriff's Office received a tip from the National Center for Missing and Exploited Children. The man had allegedly used the chat app Kik to send child porn to others. The National Center for Missing and Exploited Children was able to trace the IP address back to the man's home.
Police arrived at the man's house and found the 240 images on the man's various electronic devices. He was subsequently arrested and charged with 240 counts of child porn possession.
Child Porn Consequences
Child porn possession and distribution are no minor crimes. Even a first-time offender could potentially face 10-30 years in prison. A person could also be ordered to pay tens of thousands of dollars in fines. They may also be placed on a sex offender registry for many years or even the rest of their lives.
Besides these penalties, a person can see their life impacted in many ways. Child porn crimes have a stigma attached to them, which means being convicted of one can ruin your reputation. It can also affect your social life. Your friends and neighbors may start to avoid you. A conviction can even change your relationship with your family.
As a registered sex offender, your photo and personal information may be made available to neighbors, ruining your privacy. Also, you will be limited in where you can live. For example, you won't be able to live near schools and parks. You may lose your job and face limited job opportunities. You also lose your rights as an American. Those convicted of felonies are unable to vote and own firearms.
As you can see, a charge of child porn possession can have a huge impact on your life. Such a conviction can affect your life for many years. That's why you need an advocate on your side. You need someone to be there for you, and that may be hard when your friends and family are against you. Hire a criminal defense lawyer for your case and get the defense you need.
Contact a Legal Professional for Help
A person caught with child porn will be punished harshly—especially if they have hundreds of images in their possession. They could face felony charges and spend many years in prison.
Felony charges can impact your life in many ways. Seek a solid defense from Florida child pornography lawyer Gilbert A. Schaffnit. Our team will help reduce your charges. To schedule a free confidential consultation, fill out the online form or call (352) 505-1799.
Resource:
cbs12.com/news/local/florida-man-faces-240-counts-of-possession-of-child-porn
https://www.gilschaffnit.com/florida-man-arrested-for-child-porn-animal-cruelty/