Florida Man Faces 7,070 Years in Jail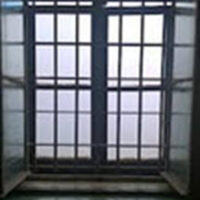 Imagine facing thousands of years for a crime. What crime do you think this is? Multiple murders? Drugs? It's actually child porn. A Florida man is facing 7,070 years in prison for committing hundreds of child porn crimes.
The 55-year-old man from Lake Placid was arrested on February 4. Originally, he was arrested for six crimes—four counts of furnishing obscene material to a minor and two counts of using a computer to solicit a minor. He committed these crimes in Georgia.
However, this was not the end. Police searched the man's home in Lake Placid. There, they found that the man had downloaded hundreds of child porn images on his cellphone. Instead of the original six crimes, the man faces 300 more—all felonies. They include 170 crimes for child porn possession, 47 more for distributing child porn to others, 22 counts of using a two-way device in the commission of a felony, 19 counts of conspiracy, 17 counts of transmission of harmful material to a minor, 16 counts of lewd or lascivious behavior and indecent exposure involving a child under the age of 16, and nine counts of soliciting child porn.
The man is also being investigated in Arizona after he drove to Arizona to pick up a minor he met online. If the man is convicted of all charges, he faces 7,070 years in prison—more than 70 lifetimes. His first appearance in court took place on February 7. His bond was set at a whopping $2.9 million.
Child Porn Viewers in Prison
It is not uncommon for child porn viewers to get caught for their crimes and face harsh penalties. Many of those convicted of child porn crimes face 100 years or more in prison, or the rest of their lives. Even first-time offenders don't get off so easy. That's because those who engage in child porn are often addicted to it and have a high risk of offending again. This crime hurts children and law enforcement officials work diligently to protect children.
More and more child porn offenders—particularly men—are spending life in federal prison. The number has increased by seven times since 2004. Most of these men are behind bars for crimes that did not involve sexual abuse or assault. During the 2016 fiscal year, 1,565 people were sentenced for child porn possession, receipt and distribution. However, just 80 of those people were also convicted of child porn production or sexual abuse. The average prison sentence was around eight years.
In fiscal year 2004, there were 1,259 men serving time in federal prison for child pornography offenses. By fiscal year 2016, that number jumped to 8,508.
Contact a Legal Professional for Help
Downloading child porn is never a good idea. If you are caught with hundreds of pornographic images, you can face multiple felony charges—just like the man in this story.
As you can see, child porn crimes are taken very seriously. Avoid spending a lifetime in prison with help from Florida child pornography lawyer Gilbert A. Schaffnit. He can reduce your charges and penalties. Schedule a free consultation today. iFill out the online form or call (352) 505-1799.
Resource:
reason.com/2019/01/02/the-number-of-men-in-federal-prison-for/
https://www.gilschaffnit.com/former-principal-faces-child-porn-charges/